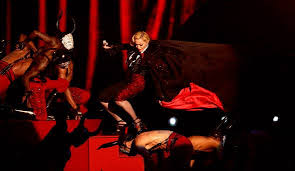 In Local News …
Sinn Fein's Gerry Adams & Mary Lou McDonald are in Kilkenny to launch their party's local By-Election candidate.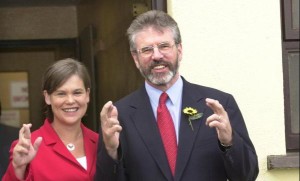 In National News …
The Low Pay Commission is being launched this morning.  What do you think the National Minimum Wage should be?
In Sport …
Brian Cody's getting an honorary degree while Carlow loose out in the Leinster U21 football championship.
In Entertainment …
KCLR Breakfast is linking up with those in the queue for Ed Sheeran tickets and there's much talk about last night's tumble at the Brit Awards …
https://www.youtube.com/watch?v=bcBo_nOQuVs
Health Check
Got a question for the weekly Health Check slot on The Sue Nunn Show today?  Presenter John Masterson will be joined by a senior physiotherapist from Aut Even Hospital.
NightGuide …
As the weekend gets closer, the NightGuide gets busier. Check out what's on across Carlow & Kilkenny on KCLR Afternoons with Eoin Carey.
In Competitions …
KCLR Breakfast has another copy of the Jackie CD + tickets to give-away to this Saturday's sold-out Tommy Walsh Tribute Night at Langton's.
Where To Go …
Laugh along with Jason Byrne, Meet The Maker at the National Craft Gallery, Carlow's Voice Box returns & more.  Details here
Tonight on KCLR …
Matt O'Keeffe was at Brett's Open Day yesterday & will bring you that & more on the Glanbia Farm Show from 7pm.  Aisling Kelly will kick KCLR Nights off with the number one of the week and she'll be chatting about what to do for the weekend from 8pm.  Hear some Distant Noises from across the world from 10pm with John Purcell.