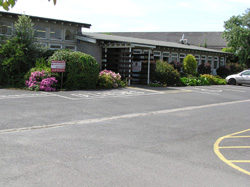 In Local News …
Concerns have been raised over the future of the Department of Agriculture veterinary laboratory serving Kilkenny. And a man was arrested locally after Gardai stopped a stolen car last night.
In National News …
The Health Minister is to meet with families who lost babies at Midlands Hospital in Portlaoise.  Cabinet has a special meeting on Mortgage arrears and similiar topics.  A motorcyclist's been killed in a crash in Wicklow.
In Sport …
Carlow & Laois prepare to clash for Leinster senior football honours.  Camogie victories for Mount Leinster Rangers & Naomh Brid.
Talk Time …
On KCLR Live with John Masterson 10am – 12 noon we hear how crowds are expected to flock to see the Padre Pio glove locally, Gardai talk of rogue tradesmen calling to houses and a spate of burglaries in Tullow, we hear of a new children's book series, talk of Crohn's Disease, the Carlow Triathlon and that second earthquake in Nepal.
Live Local Love Local …
Know a business that's second to none when it comes to their product or service? An outlet that can best advise you on what you're looking for? Knowledge & Expertise is Category 2 in Live Local Love Local with Fran Grincell Properties and nominations are accepted up to 7pm this (Wednesday) evening by texting 083-306-96-96 or via here
Social Lunch …
Shedward will join John Keane on KCLR Lunch to look at the local social scene and to impart all their gossip. That's amid great music & some fun 12-3pm. Also continue to send in the year you got married with the name of the song you had your first dance to, if John plays it you're in with a chance to win a pampering honeymoon experience at the Newpark Hotel.
Soap Time …
Wednesday's our Day for looking at the Soaps on KCLR Afternoons. Eoin Carey has all the latest gossip from Emmerdale to Eastenders with the most up to date Traffic & Travel plus the best music for your afternoon from 3-6pm.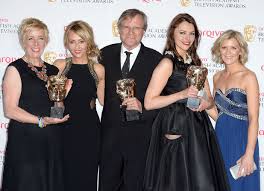 Where To Go …
Find out about mindfulness, learn from a flower demonstration or catch a comedy & more – details here.
Later on KCLR …
Catch up on the news you missed during the day with The Way It Is from 6pm. Fresh from rehearsals for their new production, Ken is joined in studio around 8.30 by some of the directors from KATS ahead of the group's performance in Cleere's, Kilkenny. At 10pm we've a change in our schedule as the Jazz show moves from its usual Saturday slot.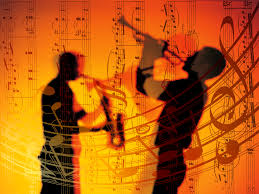 Join the conversation: text 083-306-96-96, call 1890-90-96-96, Facebook or Tweet @KCLR96fm