Catch Up
Taste 4 A Tenner
#taste4atenner: Ethna's "sticky chicky" tray bake
Every week, armed with just €10, we'll be teaming up with St Canice's Credit Union to prove that delicious meals for a family of four, can be made with just €10 or less.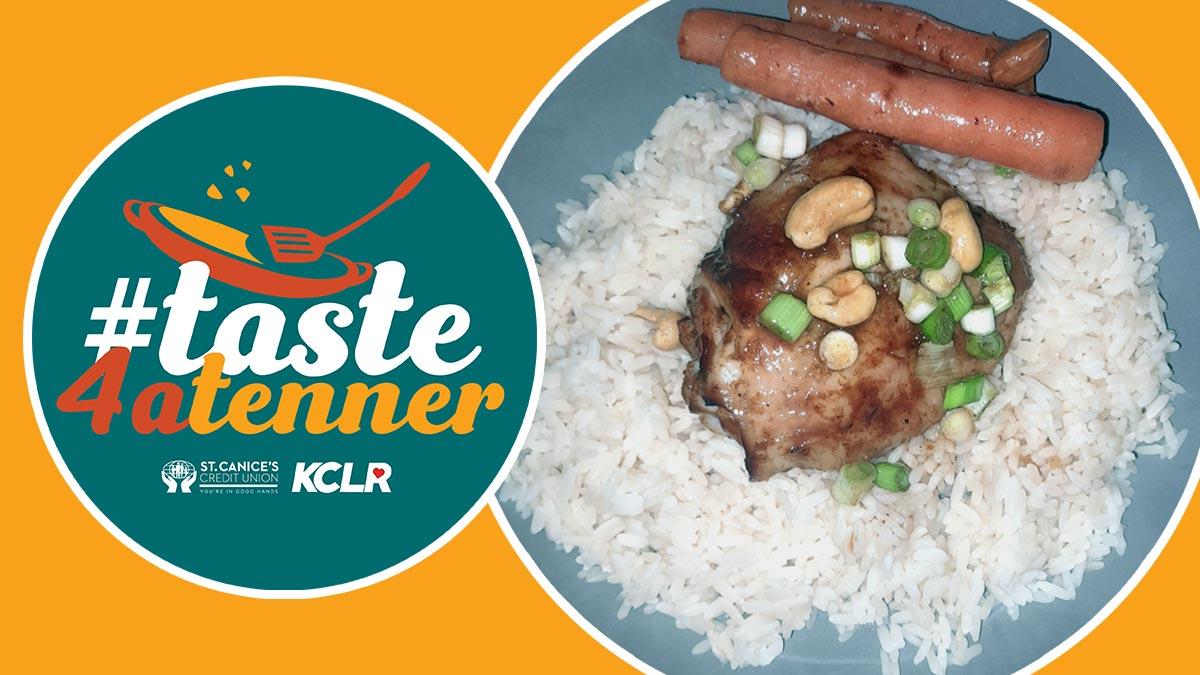 The KCLR Daily producer Ethna Quirke is first to the plate for our Taste For A Tenner challenge with St. Canice's Credit Union as she presents Ethna's "sticky chicky" tray bake with a hint of Chinese five-spice, all to feed a family of four a hearty meal for under €10.
Ethna's "Sticky Chicky" Sticky Chinese five-spice chicken traybake
Ingredients
6 chicken thighs, skin on and bone in (€3.15, Lidl)
4 tbsp hoisin sauce (€1.24, Tesco)
2 tsp sesame oil
1 ½ tsp Chinese five-spice powder (€1.10, Tesco)
thumb-sized knob of ginger, grated (€1.04, Lidl)
2 garlic cloves, grated (€0.99, Lidl)
bunch spring onions, chopped (€0.79, Tesco)
Handful cashew nuts, toasted (optional)
Baby Carrots, (€0.44, Lidl)
Cooked rice, to serve (€0.95, Boil in the bag,Tesco)
Cupboard / Store Items:
Sesame oil (€2.50, Tesco)
Clear Honey (€1.99, Lidl)
Cashew nuts (€1.99, Lidl)
Method
Heat oven to 200C/180C fan/gas 6.
Arrange the chicken thighs in a large roasting tin and slash the skin 2-3 times on each thigh.
Mix together the hoisin, sesame oil, honey, five-spice, ginger, garlic and some seasoning.
Pour over the chicken and toss to coat (marinate if desired)
Roast, skin-side up, for 35 mins, basting at intervals.
Par boil carrots.
Stir through the cashew nuts, and carrots and sprinkle the spring onions over the chicken.
Return to the oven for 5 mins, then serve with rice.
*****Hoisin sauce, sesame oil, honey, 5 spice, ginger, garlic, and cashew nuts are all now store items, to be used in lots of other recipes*****