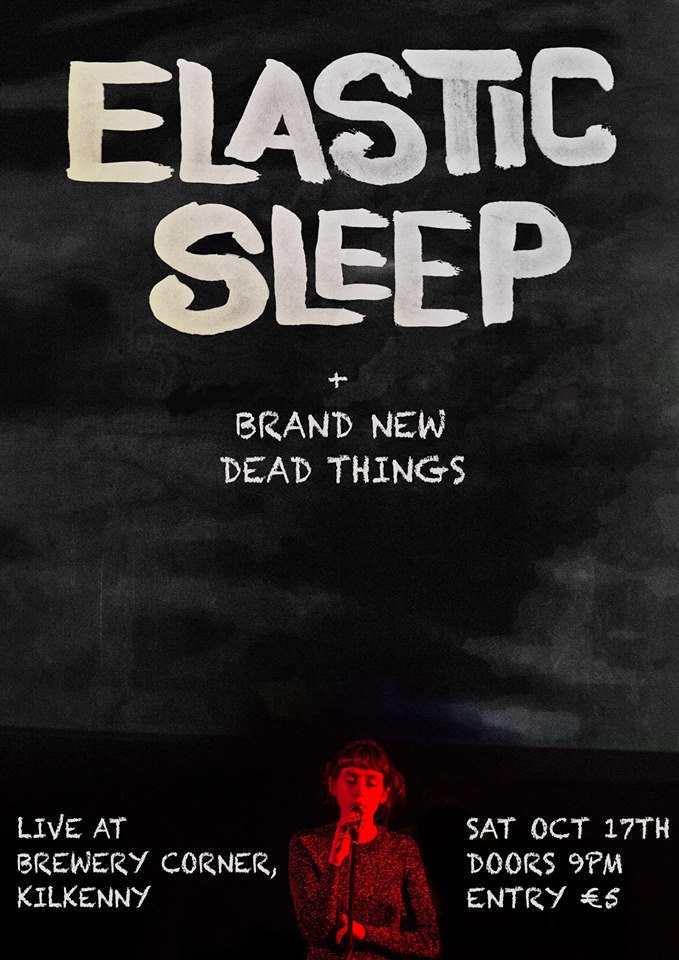 Elastic Sleep are a Cork based group with a fine line in large, roomy and stunning music. All friends from their college days the band is Muireann Levis (vocals), Chris Somers (vocals/guitar), Brendan Riordan (guitar), Ruairí Dale (bass) and Brian Kiely (drums). Their songs sometimes come from long workouts and culling the best to make new. They can't agree on common influences and while there are some nods to other bands in some of their songs, theirs is a defiantly singular sound.
If you like your music played and sung with deep passion with room for songs to live and breathe you're in for a treat if you're in Kilkenny on Saturday, October 17th. They play at Brewery Corner at 9:00. Support on the night is from Brand New Dead Things
Don't miss it. To hear more about the band you can get to see and hear on their Facebook page.