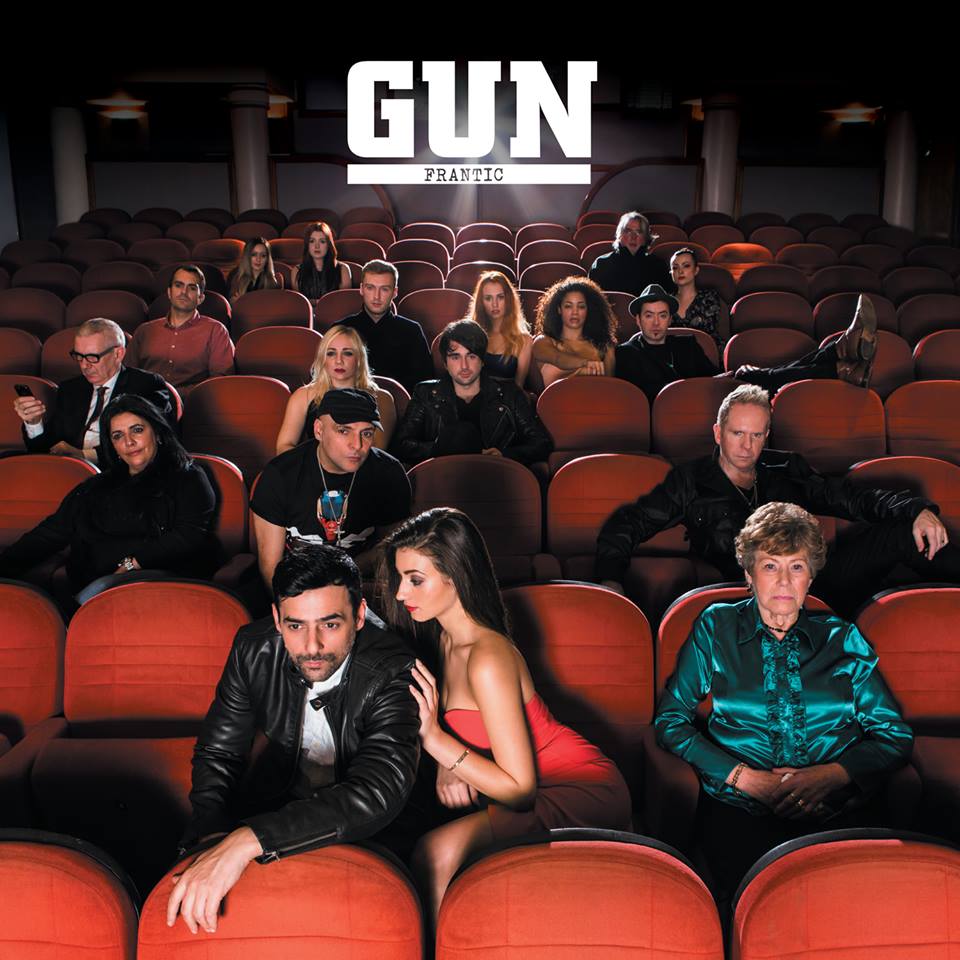 Gun are a Scottish rock band in the truest sense of the word. They are rockers at heart but are blessed with a melodic sense that lifts their music at every turn.
They took the world by storm with their debut from 1988  "Taking On The World", which has been included in Classic Rock magazine's list of the 150 Greatest Debut Albums of All Time. Taking time out in 1998 they reformed in 2012 and have just released their second album "Frantic".
The album channels all the different styles of their previous records to create a brand new sound and direction for the band. The album was produced by Simon Bloor and mixed by Tim Weidner (Trevor Horn's music team). It's a fine mix of music, with a fire in the belly that's hard to resist.
The title track is a slower number filled with full string section,which compliment Dante Gizzi's haunting vocals. The lead single "'One Wrong Turn" is released on June 26th.
They'll be playing in Dublin on Wednesday 7th October, at Academy 2 and at the Belfast, Limelight on Thursday October 8th.
They dropped in to Studio 2 to chat and play an acoustic set, their first Irish radio appearance in many years.
More information on the band is laid out below…
https://www.facebook.com/gunOfficialUK
https://www.youtube.com/user/gunofficialuk
https://twitter.com/gunofficialuk