The Farm Show
The KCLR Farm Show – 6/10/2022
Brought to you by Tirlán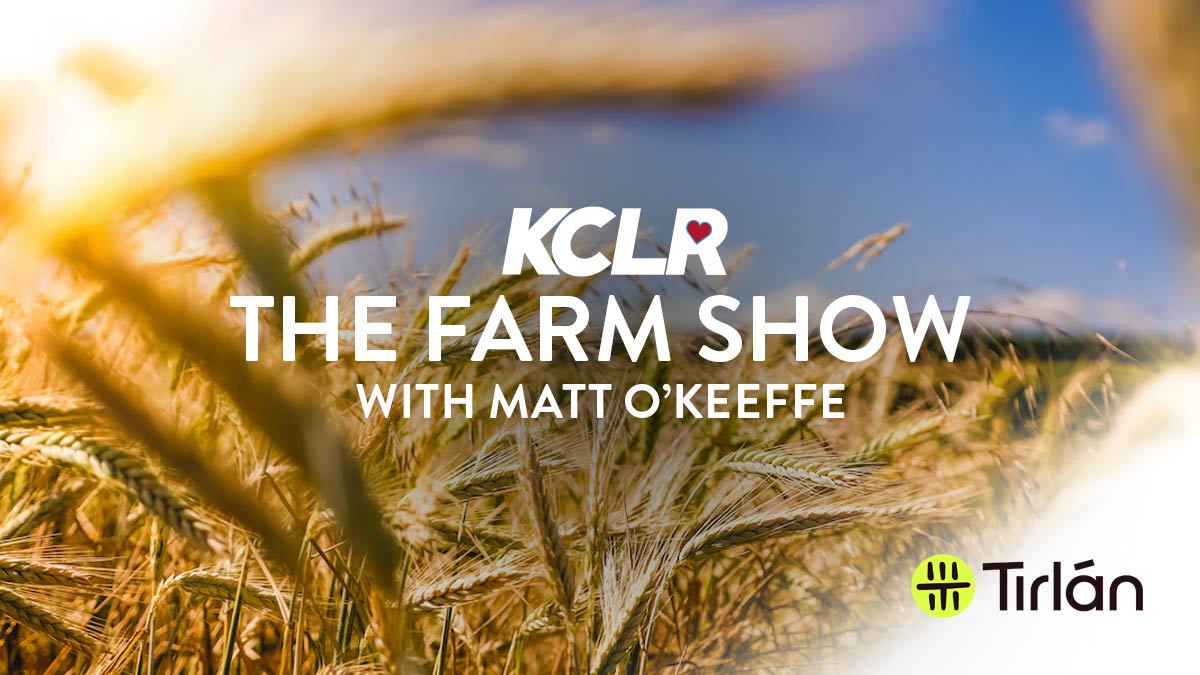 Pat O'Keeffe, Communications Director with Tiarlán, explained how the monthly milk statements of many suppliers were misdirected to the incorrect addresses. He also outlined the course of action being taken to correct the mistake.
Grainne McMahon, deputy Principal of Kildalton College gave details of an Open Day to be held on Friday 6th October. Grainne also described the many career opportunities available in the horticulture sector.
Denis Drennan, deputy president of ICMSA, was in studio to chat about current issues including the new ACRE Scheme, the Nitrates Derogation, advances being made in reducing emissions and promoting the important role farmers play in protecting the environment.
Paddy Casey of Grennans described the reasons for erecting a billboard on the Naas road highlighting how the emission targets set for agriculture are going to damage the agri sector.
Eric Driver provided a mart report from Tullow and George Candler arrived into studio to discuss cattle and sheep markets this week.