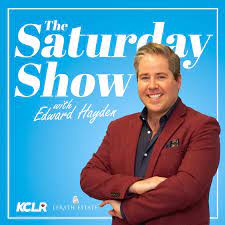 On today's show, our resident gardening expert Shirley Lanigan joined us to answer all of your garden questions.
Aisling Larkin celebrity chef told us all about the Sunday Book Club.
Bill Cuddihy Chairperson of Cois Nore and Mags Bowen joined us live from the Camino.
Sandy Kelly has a brand new book In My Own Words and told Edward all about it.
Local author Ann Murtagh joined the Saturday show to chat about her brand new book The Climbing Boys.
Madra Monday is taking place on Monday 30th October at Savour Kilkenny, Alicia Coyle from Connolly Red Mills joined Edward to discuss the event.
Listen back here :