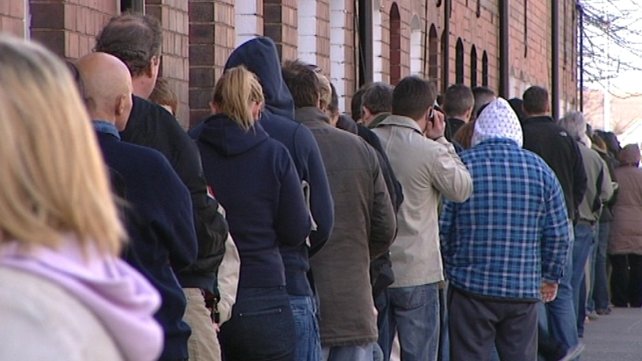 There are now less people signing on in Carlow and Kilkenny than this time last year.
That's according to the latest live register figures which show that they're down by well over 800 in both counties.
In Carlow, 4,383 people signed on during the month of August.
This is down from 5,382 during the same month last year – a decrease of 999 people, or 19%.
Meanwhile, there are almost 900 fewer people on the live register in Kilkenny, at 4,304 last month, compared to 5,200 last year.
This marks a dip of 17%.
The figures are also an improvement on the 2012 stats which show that there were more than 6,800 signing on in Carlow, and upwards of 7,400 in Kilkenny.
Nationally, the figures are at the lowest level they've been at since September 2008.