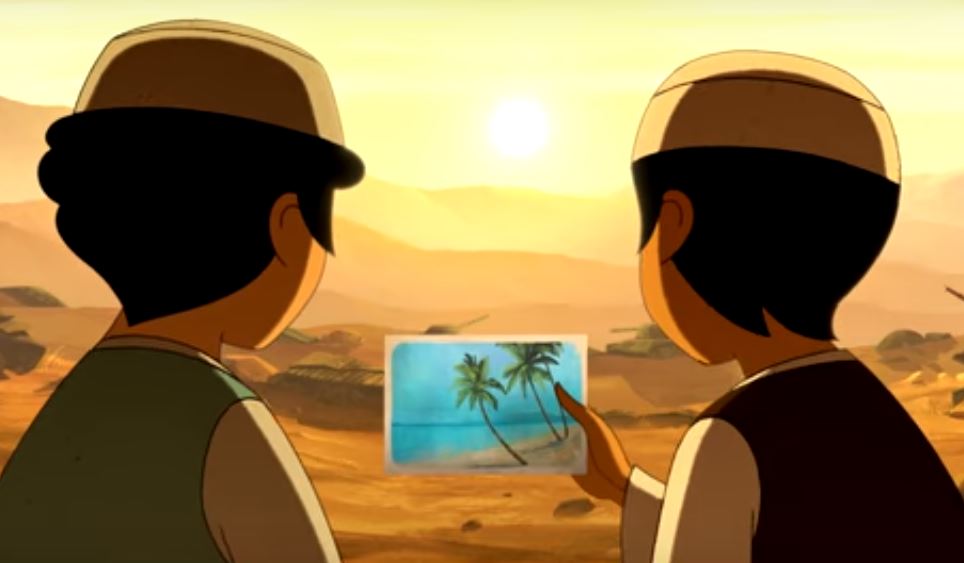 Kilkenny's Oscar-nominated animation studio Cartoon Saloon have released the trailer for their next animated feature, The Breadwinner.
Directed by Nora Twomey and based on the best-selling children's novel by Deborah Ellis, The Breadwinner tells the story of 11 year old Parvana who gives up her identity to provide for her family and try to save her father's life.
Parvana's father Nurullah had told stories about history and imagination to Parvana as she helped him in the marketplace of Taliban controlled Kabul in the year 2001. When he is arrested Parvana finds the courage to look for him when everyone else had given up hope.
She becomes a storyteller, remembering a brother she has once known. Every day is a challenge as Parvana tries to bring home enough food and water to support her mother, sister and little brother. She meets a fellow girl in disguise called Shauzia and together, they form a bond that will give them the strength to endure the war that comes to their doorstep in the Fall of 2001.
The Breadwinner should get a cinema release late 2017, possibly launching in the US first before hitting Irish screens. Watch the trailer below.
The studio are currently exploring possibilities aroud a new animation/illustration festival for Kilkenny next February – you can offer your own feedback on it here.