KCLR News
News & Sport
Watch it again: KCLR's 8th Amendment live studio debate
Ireland goes to the polls on Friday 25 May to decide whether to retain or repeal the 8th Amendment to the consitution.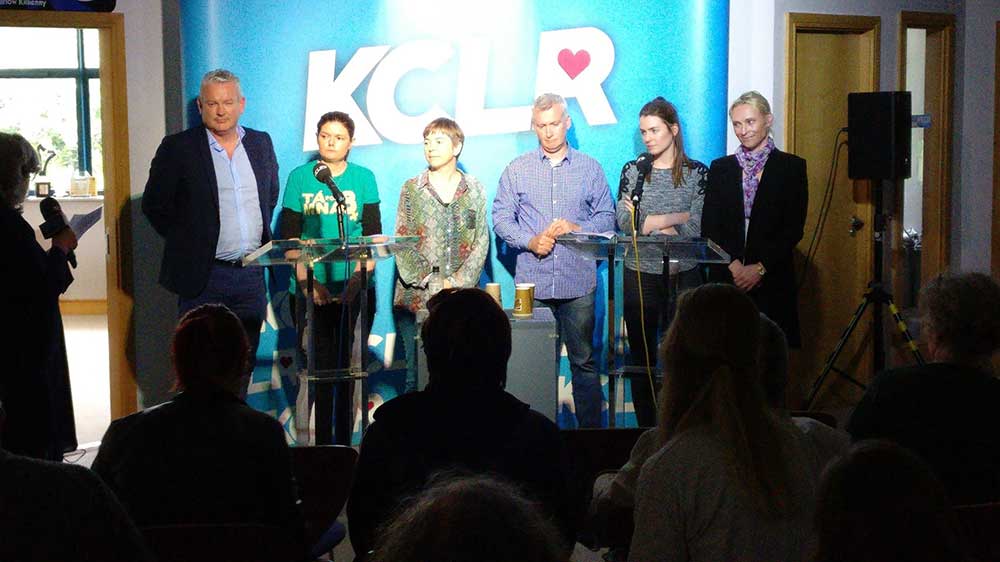 KCLR's 8th Amendment live studio debate took place on Monday's The Way It Is.
Chaired by Sue Nunn, the panel included
Abigail Malone (Save The 8th)
Kathleen Funchion (Sinn Féin TD, Yes)
Professor Ray O'Sullivan (Consultant Obstetrician, Yes)
Dr. Kirsten Fuller (GP South Tipperary, Medical Alliance for 8th)
Daithi Mac Carthaigh (Barrister, Save The 8th)
Ruth Fletcher (Lecturer in medical law, Lawyers For Choice)
Our latest debate was presented in front of a live studio audience featuring campaigners for both sides of the debate plus a number of guests declared undecided ahead of Friday's vote.
For the first time, a studio debate was also broadcast via Facebook Live and you can watch it back in full below.
Listen again via SoundCloud