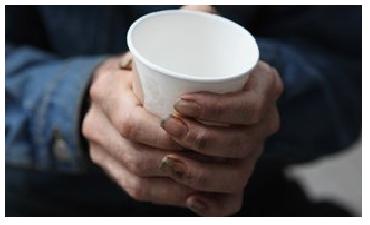 Aggressive begging is intimidating people on the streets of Carlow.
It's been discussed by members at a recent meeting of the Joint Policing Committee.
The chairman of the county council, Will Paton, told KCLR Live he has had various complaints about it:
"I've been in receipt of a lot of complaints from various different people. And we're not talking about the ordinary chap who might be a bit down on his luck and looking for a few extra quid just to get him through the day.
"We're actually talking about aggressive beggars – people hanging out at areas like ATM's almost chasing people down the street – which I know may be a bit of an exaggeration – but at the same time, people feel intimidated by the number of beggars."