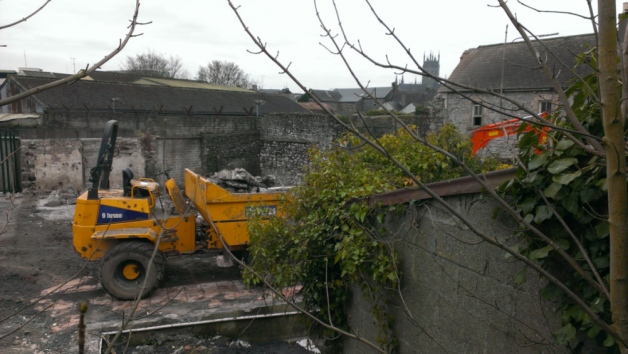 Local campaigners are calling on Kilkenny people to lay a wreath at the site of the Vicar Street Houses.
The Complete the Kilkenny Ring Road group have described the knocking of the houses as part of the Central Access Scheme as "a gut-wrenching disappointment".
They are urging people to join them between quarter past 4 and a quarter to five this evening to lay either a flower or a wreath at the site.