KCLR News
News & Sport
There's no confirmation yet as Carlow looks set to host 2019 National Ploughing Championship
Tullow last hosted the championships in 2006.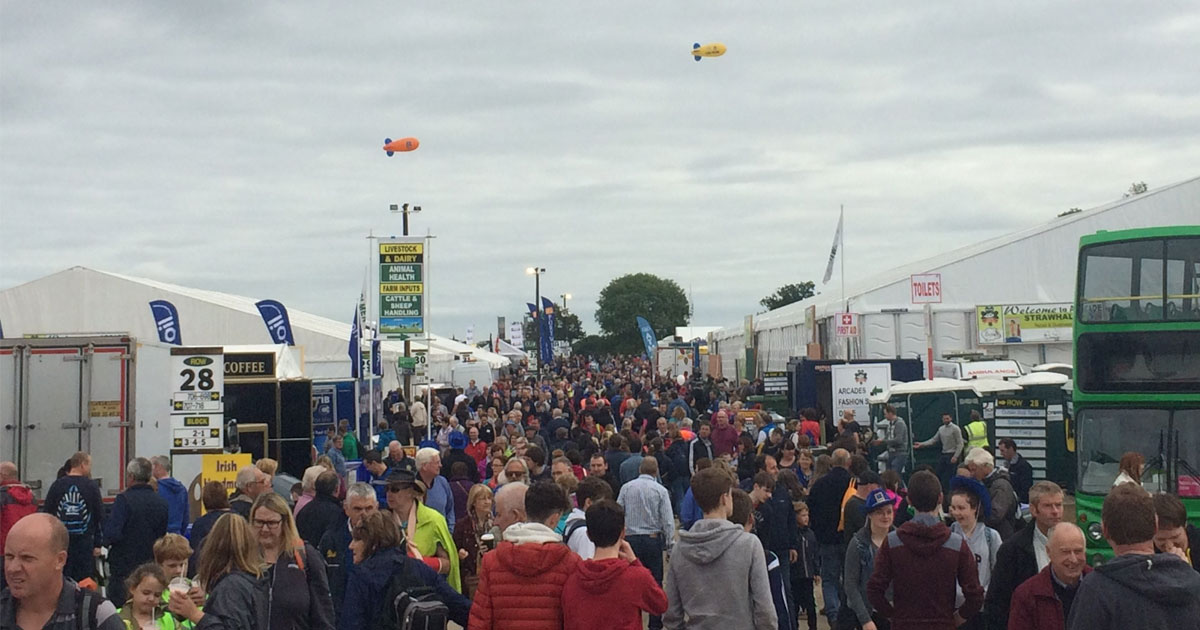 While Carlow has long rumoured to be in the running to host the 2019 National Ploughing Championships, that move may now be in jeopardy according to organisers.

Carlow Kilkenny TD Pat Deering appeared let the cat out of the bag on Thursday at the National Ploughing Championships in Screggan, Tullamore.
"It's a good location and there's been a lot of work done", said Deering on Thursday afternoon.
"There was an opportunity a few years ago to bring it to Carlow and it didn't transpire.2
"But, a lot of work has been done."
"[That's] my understanding from speaking to people directly involved, for identifying the actual site, bringing the farmers on board and all the organisations on board in the local area."
Official word was originally expected later on Thursday afternoon following the results of the National Ploughing Championship events.
An announcement too early?
While the National Ploughing Association says Carlow is a real possibility, Kildare, Laois, Tipperary, Kilkenny and Offaly are still in the mix.
Deputy Managing Director Anna Marie McHugh says what Pat Deering has done is quite serious.
Ploughing organisers are not happy with @FineGael TD @PatDeeringTD after he indicated that next year's ploughing would be in #Carlow

Anna Marie McHugh say "it is NOT Fine Gael's announcement to make" adding that Deputy Deering's comments may have jeopardised next year's venue. pic.twitter.com/oz3TyfVuo7

— Zara King (@ZaraKing) September 20, 2018
"The only people that can make an announcement about the 2019 National Ploughing Championships are the Ploughing Championships" said Ms. McHugh.
"We were pretty certain we would be in a position to announce the 2019 venue by the end of these championships. There is a real possibility now that that statement has put the announcement in jeopardy."
"It wasn't a Fine Gael announcement to make."
Weather impacts this year's Championships
This year's event saw the first ever single day cancellation as Storm Ali took hold in advance of Wednesday (Day 2).
While the actual ploughing element continued, thousands of attendees had to be turned back before lunchtime yesterday.
Business returned to normal on Thursday morning with a fourth day added for this Friday to compensate, a date usually reserved for World events.