KCLR Sport
Carlows Tom Daly captaining Ireland 7's in Europe Olympic Repechage tournament this weekend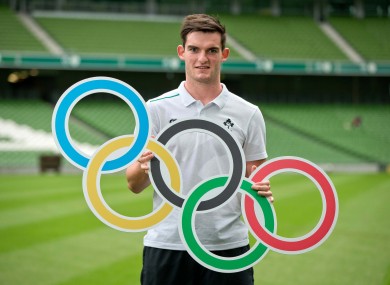 Carlow Man Thomas Daly captains the Irish 7's team this weekend as they head to Lisbon to continue a bid for Olympic Qualification.
They're taking part in the Rugby Europe Olympic Repechage tournament and must finish in the top three to qualify for next year's World Olympic Repechage, which will determine the final teams to travel to Rio 2016.
They play Russia on Saturday at 11 o clock, Georgia at 3 o clock and Italy at 5.