Catch Up
Clár sa Charr
Clár 3: An t-Earrach
John Walsh joins Eimear and Róise on their drive to school where they chatall things under the sun in as Gaeilge.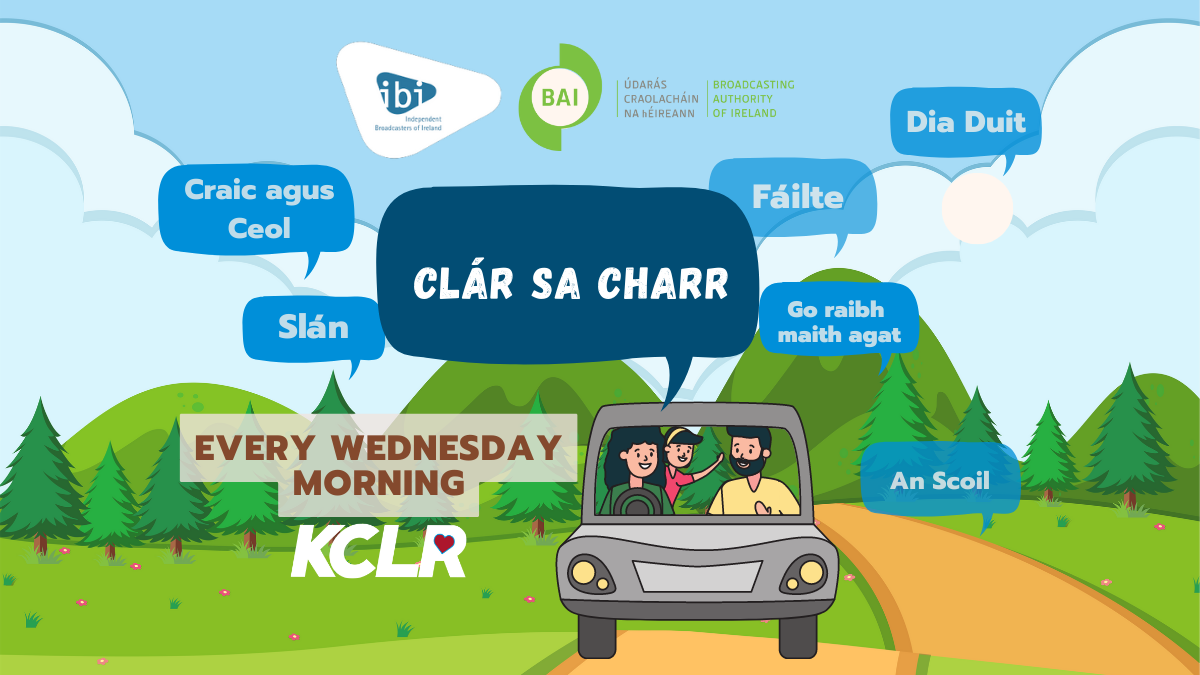 In this episode, Eimear and Róise talks about spring and what to do during that season of the year!
Foclóir / Dictionary:
John Walsh translates some of the words and phrases for us.
Siúlóid dúlra – a nature walk 
Dair – Oak tree 
Feá – Beech tree 
Cnó Capaill – Horse Chestnut tree 
Lus an chromchinn – Daffodils 
Coinnle corra – Bluebells 
Duilleoga agus bláthanna – Leaves and Flowers 
Ag pleidhcíocht – Messing 
Tóraíocht taisce – Scavenger Hunt 
Sruthán – River 
Spideoga agus préacháin – Robins and Crows 
Rang Tíreolaíocht – Geography class 
Ag déanamh taighde – Doing research 
Curdaigh ar líne – look up online / search online 
Funded by the Broadcasting Authority of Ireland with the Television Licence Fee. 
Árna Mhaoiniú ag Údarás Craolacháin na hÉireann leis an Táille Ceadúnais Teilifíse.