KCLR News
News & Sport
Close to 200 tractors and agri machinery took part in IFA day of action in Carlow and Kilkenny
It's part of the Stand up for Farming campaign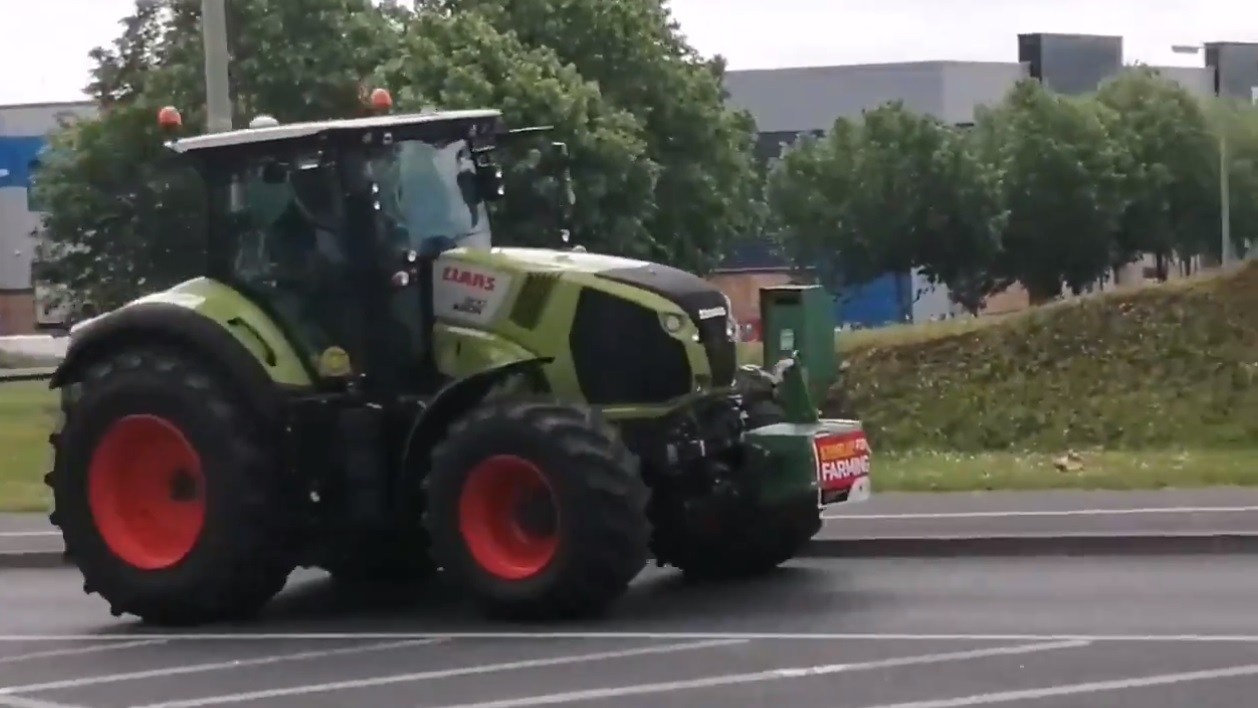 Local farming leaders say they're delighted with how this morning's IFA day of action worked in Carlow and Kilkenny.
The Stand up for Farming campaign (more on that here) brought close to 200 tractors and agricultural machinery, including combines, out – with one convoy of about 100 travelling through Tullow Town and up to 90 more making their way from Cillin Hill to Kilkenny City centre.
Carlow County Chair John Nolan says they had great support, telling KCLR News "I think people are beginning to realise the enormity of the cuts that are facing farmers and what a reformed CAP will look like, it's going to take between seven and ten million out of the economy in County Carlow if the current cuts go ahead and then there are other issues there too like climate change that will certainly negatively affect farmers as well, so look they do realise the importance of CAP and you know they realise the problems that we are facing and it was well supported".
The demonstration went very well in Kilkenny too as County Chair Jim Mulhall outlines by saying "We're very happy with the protest and I'd particularly like to thank An Garda Siochána and everyone involved because it allowed us to flow through the city and cause the minimum amount of disturbance but we had a great turnout, people just trying to deliver the message that we discussed earlier on that the importance of agriculture to the local economy, think we had 80 or 90 tractors and we certainly had a good presence on the way and it proved to be a bit of a spectacle going down High Street too".
Watch some of the Kilkenny crew as they passed by KCLR's Kilkenny broadcast centre:
Members of #Kilkenny @IFAmedia passing our studios as part of #standupforfarming #dayofaction pic.twitter.com/fArwwSQ4zz

— KCLR 96FM (@kclr96fm) June 11, 2021