KCLR News
Contractor appointed to €35,000,000 housing project in Carlow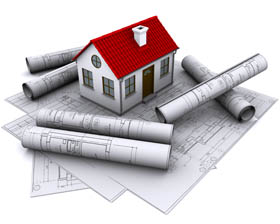 A contractor has now been appointed to a Carlow housing project worth in the region of €35 million.
Planning permission for the majority of the development was first lodged 11 years ago.
198 residential units are to be constructed by the start of 2021 on the Tullow Road in Carlow.
The planning application for these houses and apartments was originally lodged with Carlow County Council by a Liam Tedford of Alfa Electrical in Dublin back in December of 2006.
However, these plans subsequently fell through and a fresh application was submitted in November 2013.
Permission was granted in March of 2014.
Miltown New Homes Limited of Bagenalstown have now been appointed as the main contractors for this project, which is estimated to be worth €35 million.
It will consist of 178 three bed semi-detached two-storey houses, 18 two-storey three-bed terraced town houses, a two-storey building comprising of a creche on the ground floor and with two apartments above.
The works are due to start on this private development in January of next year and they could take up to 36 months to complete.