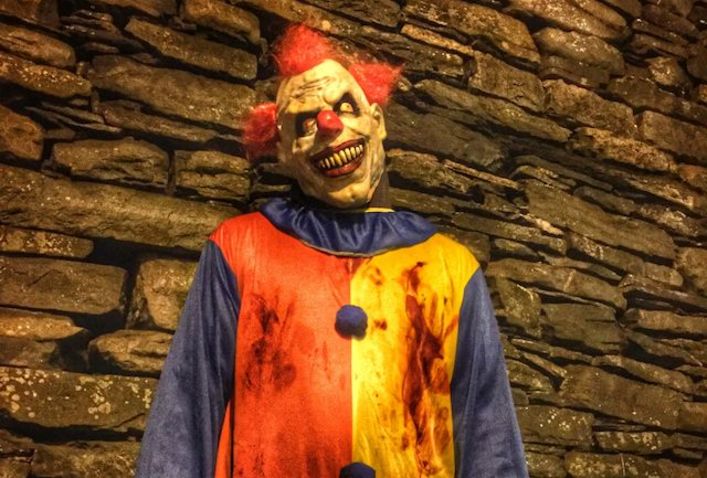 The clown craze has moved well beyond a joke in Carlow, according to local mother.
Mary says her daughter was assaulted by three men wearing clown masks while walking from the Burrin Manor to Riverview Close at about 8 o'clock on Sunday evening.
She contacted KCLR after hearing another woman's report yesterday about clowns jumping out in front of cars in Carlow with baseball bats.
Speaking to KCLR News today, Mary says it was a hugely frightening experience for her daughter.
She had initially spotted the three people standing a good distance away from her but just continued to walk.
Suddenly, they were behind her and struck the back of her legs with an iron bar.
The teenager ran away and said they didn't follow her.
However, her mother now says she's afraid to be outside in the dark and has been left very shaken.
The 18-year-old has said she doesn't want to report it to Gardaí because she doesn't know who any of them were and would not be able to identify them.
But local Gardaí have told KCLR News that these people can and will be prosecuted if they assault people or act in any kind of a threatening manner.