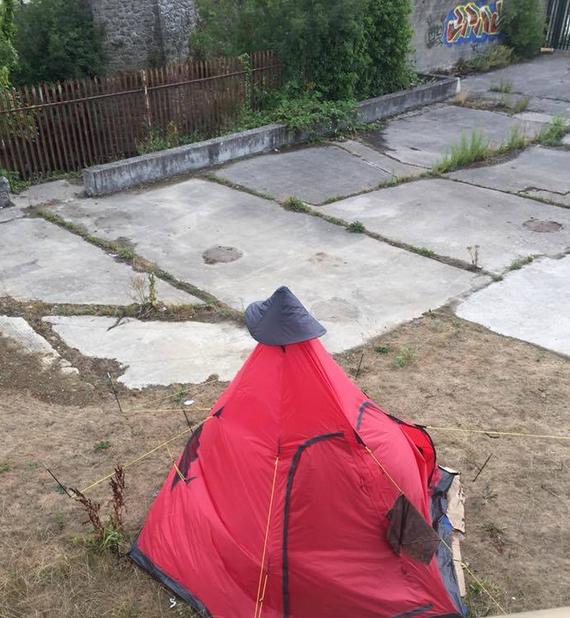 A woman living with her family under a bridge locally says she doesn't know how to help her family and keep it together.
Speaking exclusively to KCLR Live Lisa has pleaded for help explaining that she had to leave her home in the midlands and cannot go back there.
She, her husband, her son and his partner are staying with their dog under St Francis Bridge for 2 months now – they were in tents up to last week but they were seized so a makeshift hut is now all they can call home.
Lisa's been telling KCLR that people in Kilkenny have been good to her and her family.