News & Sport
KCLR & Hot Press joining forces for Irish Music Month this October
In total, 25 IBI stations will be spinning much more Irish music this October.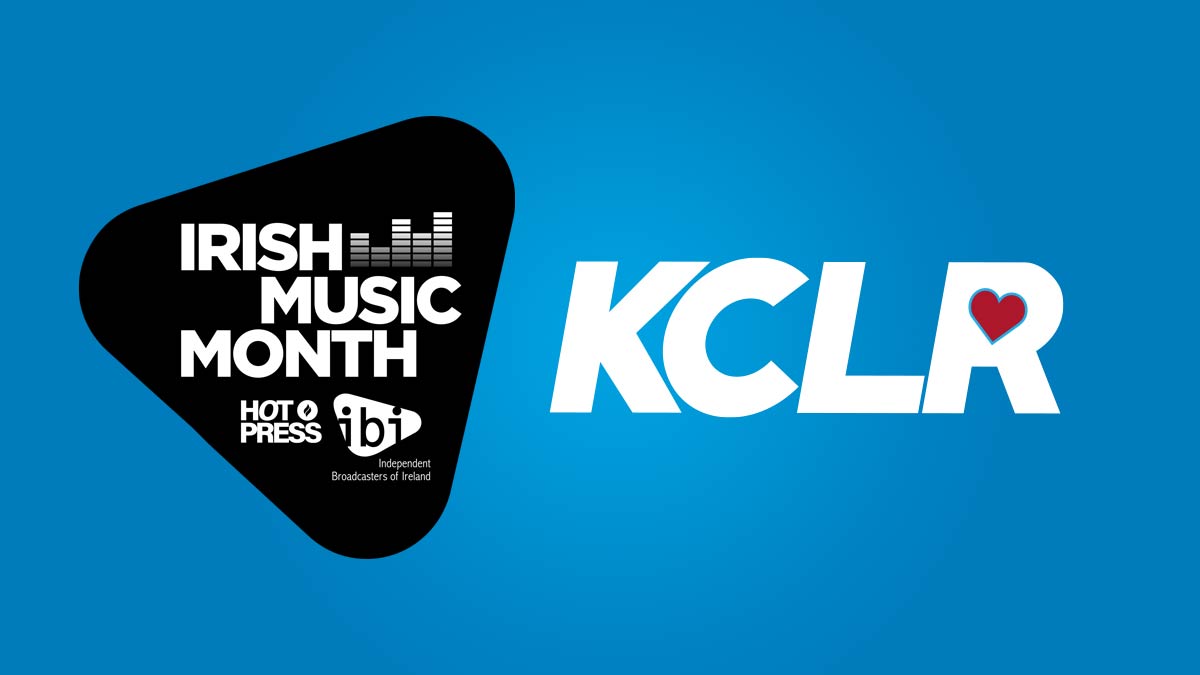 A major new initiative to promote Irish artists and bands, funded under the BAI Sound & Vision scheme and supported by XL Retail group will see significantly increased radio play across 25 independent radio stations – and €100k being paid directly to Irish artists.
Announced this morning by Independent Broadcasters of Ireland and Hot Press, this campaign to promote and support Irish Music will run throughout the month of October.
KCLR are joining 24 other independent radio stations from around the country for what's the biggest ever unified programming event undertaken by local stations since the foundation of independent radio in Ireland in 1989.
What's happening?
With the joint input of twenty-five independent radio stations, and Hot Press as a national anchor, the whole event will see stations:
Assist in the national campaign to support the live music industry in Ireland from grass roots upwards
Play more Irish music, in all its wonderful diversity – and provide a significant additional boost for the profile and status of Irish artists
Help to generate a fresh buzz of excitement about the work of Irish artists, musicians and performers
Run a major national talent search, under the A New Local Hero banner, that will involve the direct payment of €100k to Irish artists
Assist in boosting sales of Irish merchandising and other band and artist products through a major free on-air advertising campaign
Create additional exposure for Irish artists in Hot Press and across other Irish and international media
"Irish Music Month is a huge statement of support for Irish musicians and artists by Ireland's independent radio stations and by the BAI," says Hot Press editor Niall Stokes.
"The support from the Broadcasting Authority of Ireland for the initiative is hugely welcome. We are also thrilled with the level of support and commitment shown by Ireland's independent stations, with a massive 25 radio stations getting involved."
John Purcell, KCLR chief executive and chair of IBI, welcomed the initiative as an opportunity for stations to show the unique power of radio in Ireland.
"I was really pleased with just how enthusiastic everyone was about getting involved in Irish Music Month," he says.
"I believe it is going to be a powerful and hugely beneficial initiative. The past 18 months have been very difficult for Irish musicians and for the events industry. If we learned anything from the pandemic, it is that we are all stronger if we support one another, and so all of twenty-five independent stations are stepping up to the plate now and doing their bit to support Irish artists – and hopefully to speed up the recovery of a sector that is vital to Irish life."
"It is an opportunity for radio stations, which are so important to their local communities and audiences, to show what they can do – and they will really relish that."
"Irish Music Month is a brilliant initiative," Denis Desmond of MCD Productions said.
"There are so many great new Irish artists coming through, and to see them and their work being supported in this way by 25 radio stations working together is of immense importance. We need to support and encourage Irish artists in every way we can, which is what makes Irish Music Month so important."
Benefits to artists
The benefits of Irish Music Month for artists are immense.
€100k will be going directly to musicians and performers.
A €125k radio campaign to buy Irish music, and Irish music merchandising, running across the 25 stations, will also result in additional revenue going directly to Irish artists
There will be significantly increased radio play for Irish music across all 25 stations
Extensive support from Hot Press will drive additional exposure, sales and revenue for artists
A major talent search that will launch the recipient of the A New Local Hero Award onto the national and international stage.
Get involved
If you're an Irish artist – whether we're already interacting or not – and you've got new music on the way, then we want to hear from you. In particular, we're putting the call out to local artists across Kilkenny and Carlow to get involved and we'll have more details online on how you could get your hands on a €5,000 prize pot.
So if you're so, a band, a DJ, but you're making music across Kilkenny or Carlow, say hello by emailing [email protected].
Participating stations
We're delighted to be a part of the project for the month of October, joining fellow independent stations 98FM, Clare FM, Cork 96fm, Cork C103, East Coast Radio, FM104, Galway Bay FM. Highland Radio, iRadio, Irelands Classic Hits, KFM, Limerick Live 95, LMFM, Midlands 103, Mid West Radio, Ocean FM, Radio Kerry, Red FM, Shannonside/Northern Sound, Spin South West, Spin 1038, Radio Nova, South East Radio, Tipp FM and WLR FM.
Irish Music Month is supported by the Broadcasting Authority of Ireland under its Sound & Vision Scheme.