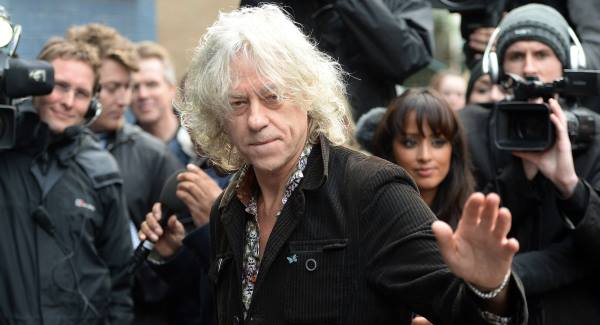 Bob Geldof says iTunes has 'gone bonkers' over the release of the latest Band Aid single.
The new version of "Do They Know It's Christmas?" is available to buy from today.
Stars including One Direction, Coldplay's Chris Martin, Sinead O Connor, Ed Sheeran, Bono and Ellie Goulding appear on the latest Band Aid single that's aiming to raise millions for the fight against ebola.