Catch Up
Packed Lunch School Tour
Packed Lunch Tour at Scoil Bhríde National School: Helping the Environment
Packed Lunch Tour at Scoil Bhríde NS at Goresbridge with thanks to the National Reptile Zoo.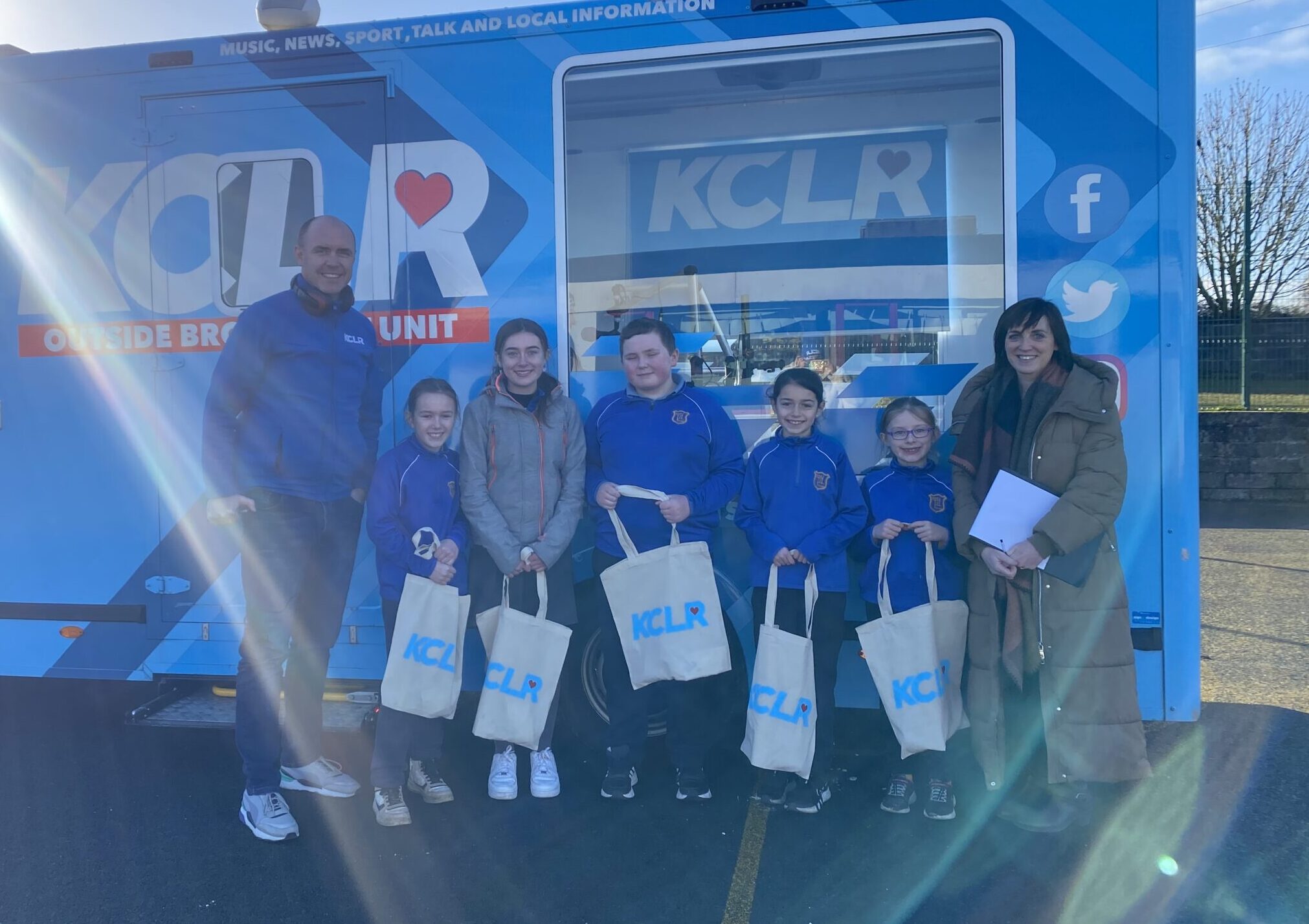 The KCLR Packed Lunch Tour Team were at Scoil Bhríde National School at Goresbridge.
We had a fantastic time chatting with the school's Green Schools Committee, Ava, Sinéad, Lucy, Emmett, and Leah. They all taught us the importance of minding the environment. We also got a few tips on how to practice being green on our everyday lives!