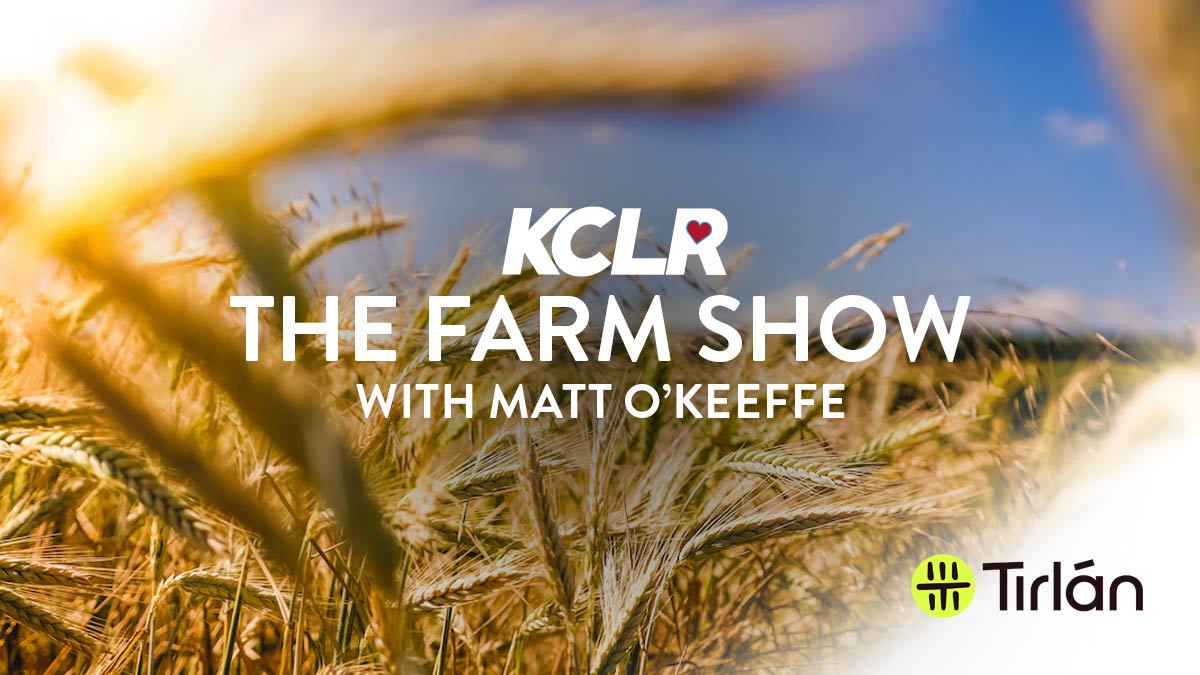 Matt spoke to Tirlán vice chairman Brendan Hayes about changes proposed for the coop structure as well as discussing May milk price.
During a visit to Joe Hayden's Garden conference centre in Tinahely for a progress report on Teagasc's Signpost programme, Matt chatted to Ger Shortle, Teagasc regional manager for Carlow, Wicklow and Wexford.
David Fitzgerald was in the studio to confirm that Kildalton college has been shortlisted as a base for a new veterinary school.
Caroline Redmond told Matt about the Embrace Farm memorial service happening this weekend in Laois.
Eric Driver provided an update on sheep prices in Tullow Mart while George Candler was in the studio to discuss the latest livestock sales and developments in the sector.
https://soundcloud.com/kclr96fm/the-kclr-farm-show-2262023-brought-to-you-by-tirlan?si=7d92045faca84b548c6878b84c638625&utm_source=clipboard&utm_medium=text&utm_campaign=social_sharing