Catch Up
KCLR News
News & Sport
The Week: Pat O'Brien's passing, Irish Open concludes, Giant Hogweed, Cartoon Saloon and more
We're looking back at some news and show highlights on KCLR for this past week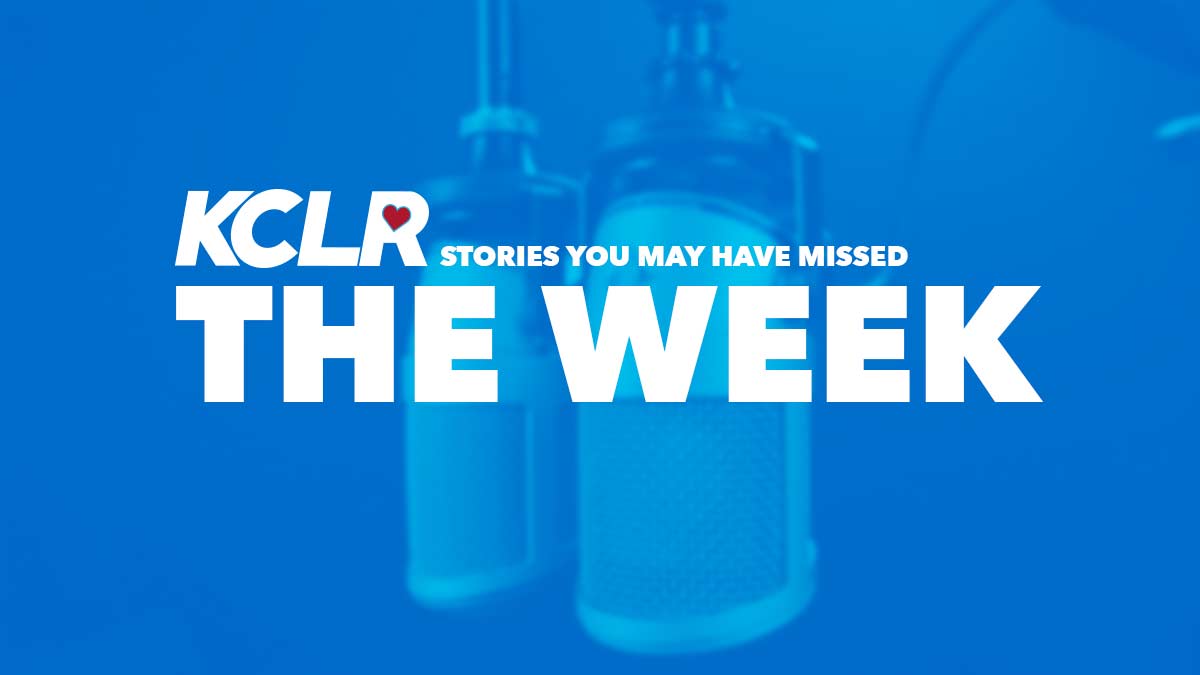 You're reading The Week on KCLR, highlighting some of the stories you may have missed on-air and online.
We catch up with Mount Juliet after a very busy week of hosting the Irish Open golf, we also hear a beautiful tribute to Carlow hurling and camogie stalwart Pat O'Brien who passed away.
Wolfwalkers from Cartoon Saloon is making it big in China and is winning more awards, and we talk giant hogweed and Bibi Baskin retiring.
As always, you can join our news team across the day, seven days a week, read the stories on kclr96fm.com and scoreline.ie or take us with you on the KCLR app.
Mount Juliet Hosts The Irish Open
On Monday, Sue Nunn caught up with the Mount Juliet General Manager Mark Dunne after a momentous weekend for the hotel and resort.
Mount Juliet hosted the Irish Open golf tournament over the week with limited numbers of 2,500 allowed in to watch the golf and 2,500 staff and media making up the rest of the numbers.
But how did it all run? listen back to the interview below.
Pat O'Brien passes away
A legend of GAA in Carlow, particularly hurling and camogie, Pat O'Brien passed away last weekend.
Pat, a Donegal man, moved to Carlow many moons ago to work in the Sugar factory and took the county into his heart.
He was one of the founders of Carlow Town hurling club, and as well as being a Carlow GAA Chairman, he was also over the camogie helping it to establish three new clubs under his watch and bringing the county forward to an All Ireland title in 2016.
Linda Kenny, who soldiered with Pat for many years, paid this tribute on KCLR Live.
Giant Hogweed taking over
A number of local people have been burned by Giant Hogweed sap.
A local GP is warning people to be wary of the large white flowering plants which have been identified in many parts of Carlow and Kilkenny along roadsides, riverbanks, and in fields.
The sap is toxic and can cause severe burns and blisters on the skin that can last for a long time and will be extremely sensitive to sunlight.
Kilkenny GP Dr. Justin Kwong was on with Sue Nunn on The Way it is during the week to talk about it and its dangers.
You can hear the full interview with Dr. Kwong below.
Wolfwalkers take off in China
The good news keeps coming for Wolfwalkers.
The film by Kilkenny animation studio Cartoon Saloon picked up the main award for Best Feature Film at the IFTA's on Sunday night.
And it's reached number three on the box office charts in China where it opened in ten thousand cinemas over the weekend.
Studio co-founder Tomm Moore has been doing some promotions work for the film online and he's told Sue Nunn on The Way it is that the response has been really interesting, listen to the interview below.
Broadcasting legend Baskin to retire
Edward Hayden spoke to broadcasting legend Bibi Baskin ahead of her retirement.
There's plenty more from across the week here on KCLR.
You'll find our news stories here while regular key features from programmes covering a range of topics, including travel, fitness, health care, as well as repeats of our talk shows and more can be found in our Catch Up section.
Best of all, you can read and listen to everything in the KCLR app.