Featured
KCLR News
News & Sport
Trial date set for former Kilkenny county hurler DJ Carey who's facing 21 fraud and forgery charges
Jessica Magee was at the court and has this report for KCLR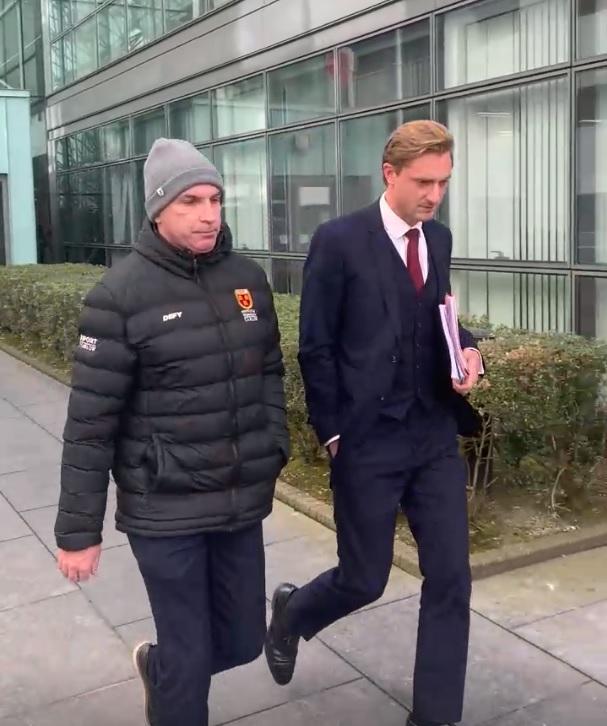 A date has been set for the trial of former hurling star DJ Carey, who is facing 21 fraud and forgery charges.
The 52-year-old, of The Drive, Newtown, Maynooth, Co Kildare, made a brief appearance at Dublin Circuit Criminal Court this (Friday) morning, where a trial date was set for July 2, 2025.
The court heard the trial is expected to last three to four weeks.
Mr Carey denies all charges against him, including 19 counts that he dishonestly induced people to pay him money after he fraudulently claimed to have cancer and needed finances for treatment.
He faces two other charges of using a false instrument, with the intention of inducing another to accept it as genuine.
Richard Downey BL, defending, requested a variation of bail conditions to allow Mr Carey to sign on at a different garda station closer to his new address, which was not disclosed in court.
Simon Matthews BL, representing the State, did not object to the bail variation.
Mr Carey is regarded as one of the greatest hurlers to have played the game, winning five All-Ireland senior medals with Kilkenny. He captained the county to Liam MacCarthy Cup success in 2003, while also being part of the victorious teams in 1992, 1993, 2000 and 2002.
He was named Hurler of the Year in 2000, while he won nine All-Star awards. Since retiring from play, he has managed the Kilkenny U21 hurlers and was a selector for the county senior team.
Judge Orla Crowe remanded Mr Carey on continuing bail.
Meanwhile, Reporter Jessica Magee outlined the court appearance on The KCLR Daily for Brian Redmond, noting that Mr Carey's denying all charges – hear that here;