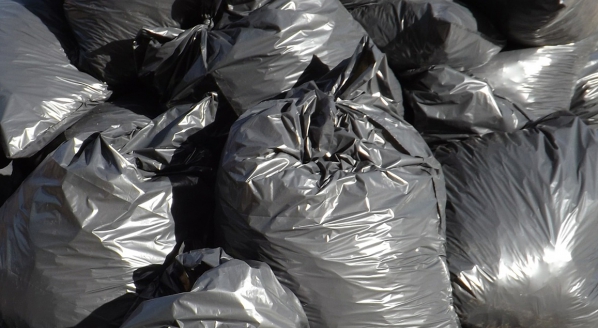 17 bags of rubbish were pulled from the River Nore at the weir in Kilkenny yesterday.
A mix of clothing, recyclable materials and domestic waste was contained in the sacks which were removed by council staff and lifeguards at the area.
It was reported by a member of the public and some of the waste had started to seep into the water from the bags.
Elaine Bradshaw's been with Keep Kilkenny Beautiful for over two decades. She's been telling KCLR that the issue of dumping has worsened:
"You've no idea the dumping that is going on everywhere in Kilkenny and right out into the country side. And if you walk into woods and places like that you'll always find something there.
"The people are doing their best – we're doing our best in KKB and the followers that we have are out sometimes twice a week and more people actually are getting more interested in the city and the bounds itself.
"So thank goodness, we're trying to get it over and people are responding."