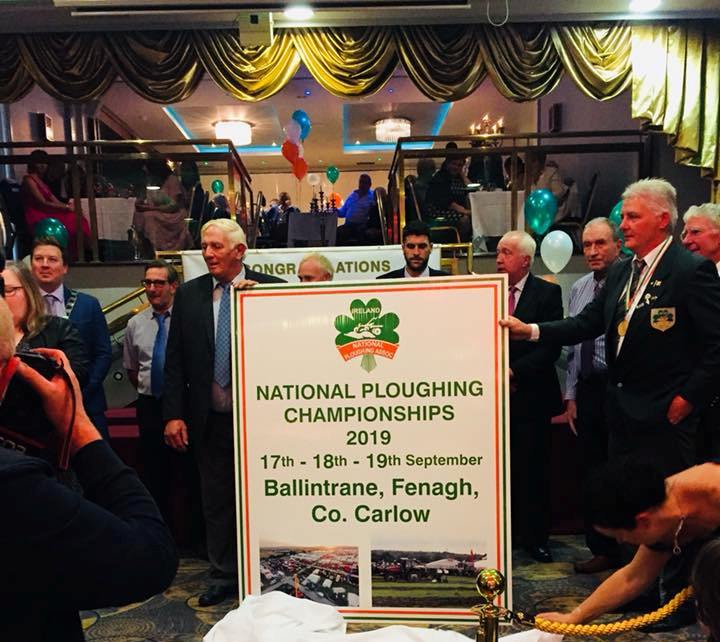 24 landowners will be involved as Carlow hosts the 2019 National Ploughing Championships.
The news was confirmed in Tullamore last night as prizes for this years event were handed out.
Ballintrane in Fenagh is the venue and the Quirke family farm and Henry Nolan will co-host the trade arena while the Brennan brothers who hail from Kilkenny have the land where the ploughing events will take place.
More than 20 other landowners are providing the space for car-parking for the 3 day event which will take place from the 17th to the 19th of September.
Reigning National and World Ploughing champions Eamon Tracey from Garyhill says it will bring a huge boost to the county.
He says the National Ploughing Association estimate that it's worth 30-35 million euro to the local area.
Hundreds of thousands of visitors are expected.