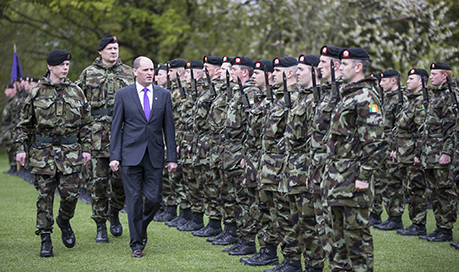 44 local soldiers are being deployed to Lebanon today (Tuesday, 17th May).
They are among the 190 heading out on peacekeeping duty.
Over the past two months the 190 troops of the 53rd Infantry Group based in James Stephens Barracks in Kilkenny have been in intensive training.
Today up to 12 soldiers from Carlow and 32 from Kilkenny are among that number being deployed to Lebanon with the United Nations Interim Force.
They'll be replacing the 51st Infantry Group who deployed there last November.
The soldiers have completed two weeks of tactical training in the Glen of Imaal and two weeks ago they had their Ministerial Review.
They were inspected by the Minister of State, Paul Kehoe, and the Chief of Staff of the Defence Forces, Vice-Admiral Mark Mellett in a ceremony at Kilkenny Castle.
Ireland has had a long association with UNIFIL since its establishment in 1978.