Blas Glas
Blas Glas: Interview – Maitiú Ó'Casaide of The Bonny Men – 7/3/2016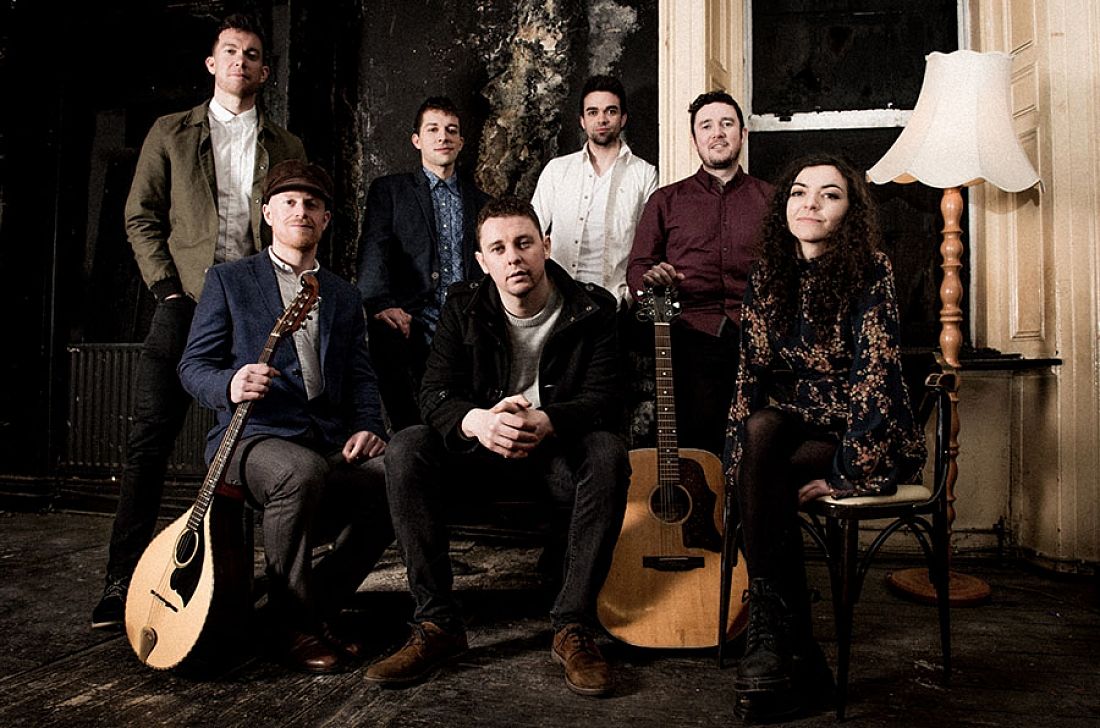 I've spoken to Maitiú Ó'Casaide of The Bonny Men on a number of occasions over the past while and he is a passionate musician who has produced some fine music with his fellow musicians on their debut album. There's a fire to their music that harks back to the great 1970's traditional groups and of course there is a family link to Na Casadaigh.
They're coming to Kilkenny for TradFest 2016 and it promises to be a very special evening in the beautiful surroundings of the Parade Tower at Kilkenny Castle.
This will be an evening celebrating the culture, music and songs that sustained generations and inspired the men and women of 1916. Comprised of seven individuals, each masters of their own instruments, The Bonny Men generate a powerful sound that encapsulates the very soul of traditional music. They will be joined on stage by Vocalists Seán Garvey, Síomha & Ornait NicAonghusa, Narrator, Odhrán Ó Casaide and Harpist, Helen Lyons.
Further details here.
Maitiú and fellow Bonny Man Conor Lyons will also host workshops on Uileann Pipes and Bodhrán.
Full details on Kilkenny TradFest 2016 are here