KCLR News
News & Sport
Carlow man among five due to have honorary doctorate bestowed by South East Technological University
SETU is the first TU to offer such recognition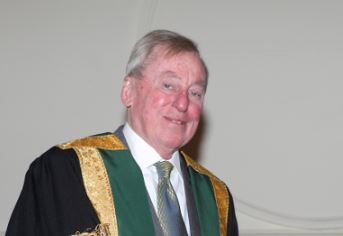 A Carlow man's among five people to have honorary doctorates bestowed in a TU first.
The South East Technological University is the first of its kind to recognise at this level those whose exceptional achievements and contributions have helped to shape society in a variety of ways.
Local man and former politician Maurice Manning was nominated for his substantial contributions to the Oireachtas for 21 years, for his roles as president of the Irish Human Rights Commission and as Chair of the Expert Advisory Group on the Decade of Centenaries, and for his leadership as Chancellor of the National University of Ireland.  
Alongside him to be conferred are Wexford based author Claire Keegan and a trio from Waterford – actress Carrie Crowley, former Ambassador Daniel Mulhall and pioneering biomedical engineer Annraoi de Paor.
SETU Chancellor and Chairperson of the SETU Governing Body, Professor Patrick Prendergast said, "As the only university in the south east, it is SETU's wish to acclaim excellence and to acknowledge and celebrate outstanding achievement. 
"It is SETU's steadfast ambition to show how individuals from our region make an impact nationally and globally. This is reflected in the calibre of candidates approved by the Governing Body for Honorary Doctorates." 
"In recognising all the nominees for their outstanding contribution to society, we are delighted to announce that an honorary degree will be received by the candidates at the conferring of awards ceremonies over two sessions in four weeks' time and in January of next year," Prof Prendergast stated. 
Congratulating the candidates, President of SETU, Professor Veronica Campbell said the conferring of an honorary degree is the greatest and most prestigious accolade that a university can bestow on a person.  
"These awards are part of SETU's aim to place education, creativity, and ability at the heart of the region to facilitate economic, social, and cultural development. It also reflects our ambitions to establish SETU as a leading technological university on a European and global scale. As SETU President I wish to congratulate the five nominees on the announcement of their impending conferring," Professor Campbell said.