Catch Up
Clár sa Charr
Clár 11: An Cháisc
John Walsh joins Eimear and Róise on their drive to school where they chat all things under the sun in as Gaeilge.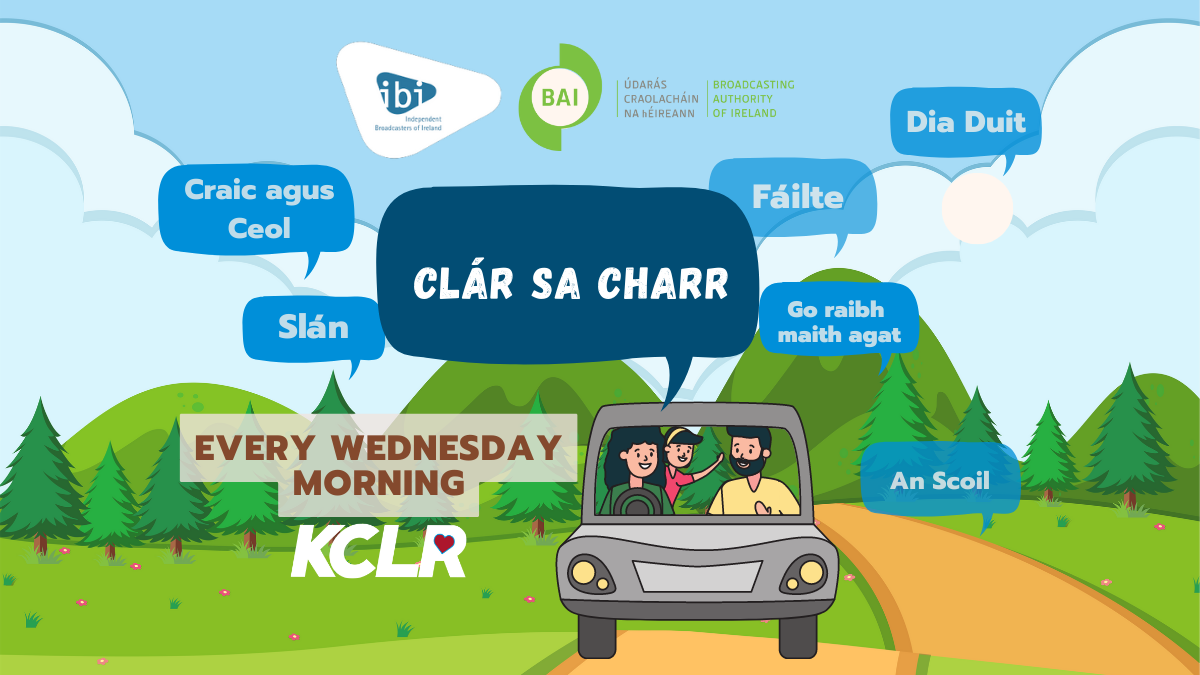 Eimear and Róise talk all things Easter! Listen back to their conversation here:

Foclóir / Dictionary:
John Walsh guides us through the words they used
Ag pleidhcíocht – joking or messing
Uibheacha Cásca – Easter eggs
Rogha maith – good choice or selection
Fiach uibeacha Cásca – Easter Egg
hunti bhfolach – in a hide or hidden
Léarscáil – mapLeideanna–cluesor hints
Na comhábhair do dhinnéar na Cásca – ingredients for Easter dinner
Uaineoil – lamb
Domhnach Cásca – Easter Sunday
Veigeatóir – vegetarian
Coinín na Cásca – the Easter Bunny
An ionad siopadóireachta – the shopping centre
Funded by the Broadcasting Authority of Ireland with the Television Licence Fee. 
Árna Mhaoiniú ag Údarás Craolacháin na hÉireann leis an Táille Ceadúnais Teilifíse.