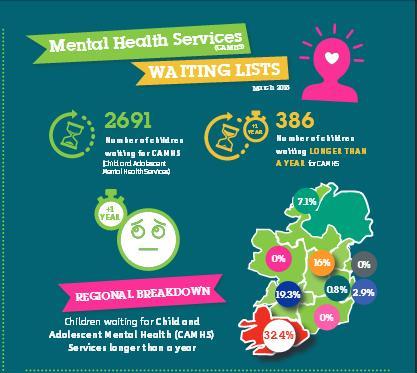 There are calls for the Government to urgently address the potential collapse of child mental health services in this area.
Barnardos, says next month a number of psychiatrists are resigning from the service locally which could spell disaster.
The charity has just released it's report into waiting lists for children using data up to March of this year which shows lengthy waits for children all over the country.
Speaking to KCLR News, June Tinsley of Barnardos the concerns of the the resigning clinicians need to be addressed.
She says it seems they feel they don't have the adequate supports and their case loads are so overwhelming that they are unable to  provide a quality of service to the young people they are treating.