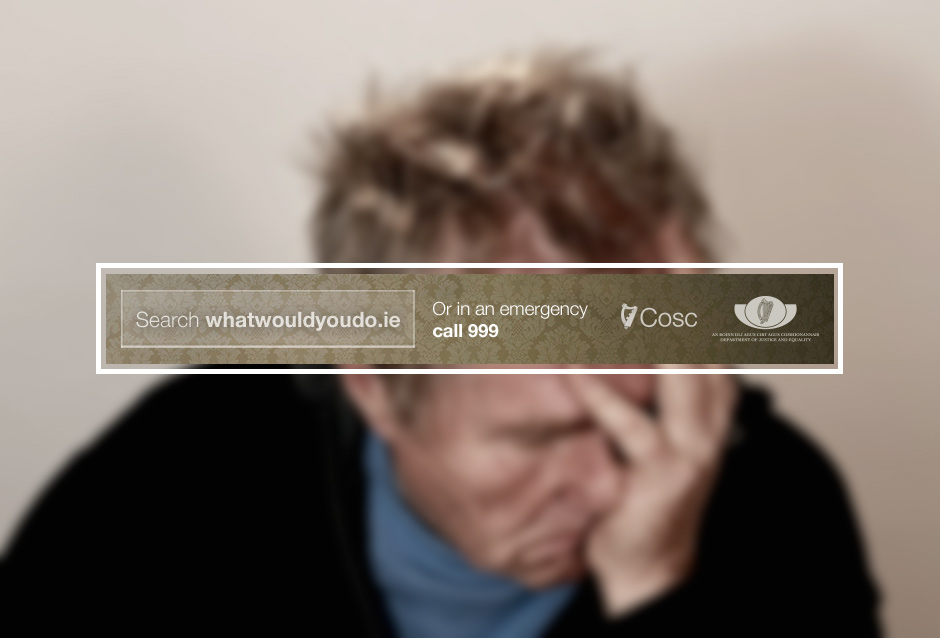 As part of a continuing series of discussions on KCLR Live around the subject of domestic abuse, for June we look at the subject of Elder Abuse as part of the national awareness campaign, 'What Would You Do?'.
Tuesday 15 June marks World Elder Abuse Awareness Day.
Listen: Elder abuse on KCLR Live
What is elder abuse?
On May 3 2017, the Irish Times reported that there had been up to thirty domestic violence applications heard by judges sitting at the Dublin District Family Courts, following the May bank holiday weekend break.
While this article exposed how domestic violence is still a major problem in Irish society, it also revealed a feature of domestic violence that is often overlooked. The article referred to two of the thirty applications for protection orders that were made by older persons, in their seventies, who were seeking protection orders against their adult children.
Elder abuse is defined as "A single or repeated act or lack of appropriate action, occurring within any relationship where there is an expectation of trust which causes harm or distress to an older person or violates their human and civil rights." (Protecting our Future, Report of the Working Group on Elder Abuse, September 2002).
65 years of age is taken as the point beyond which abuse may be considered elder abuse.
According to the 2014 report by the HSE Elder Abuse Service, Open Your Eyes, of the reported cases of elder abuse, where there was place of residence data, 83% happened in the victim's home, 7% in a private nursing home, 4% in a relative's home and 4% in public continuing care.
Find out more at WhatWouldYouDo.ie.