KCLR News
News & Sport
Garda Commissioner Drew Harris warns of cyber attacks and scam texts during his visit to Carlow
At the monthly meeting of the Joint Policing Committee Commissioner Harris also said that Leighlinbridge Garda Station would not reopen under the Garda's National Development Plan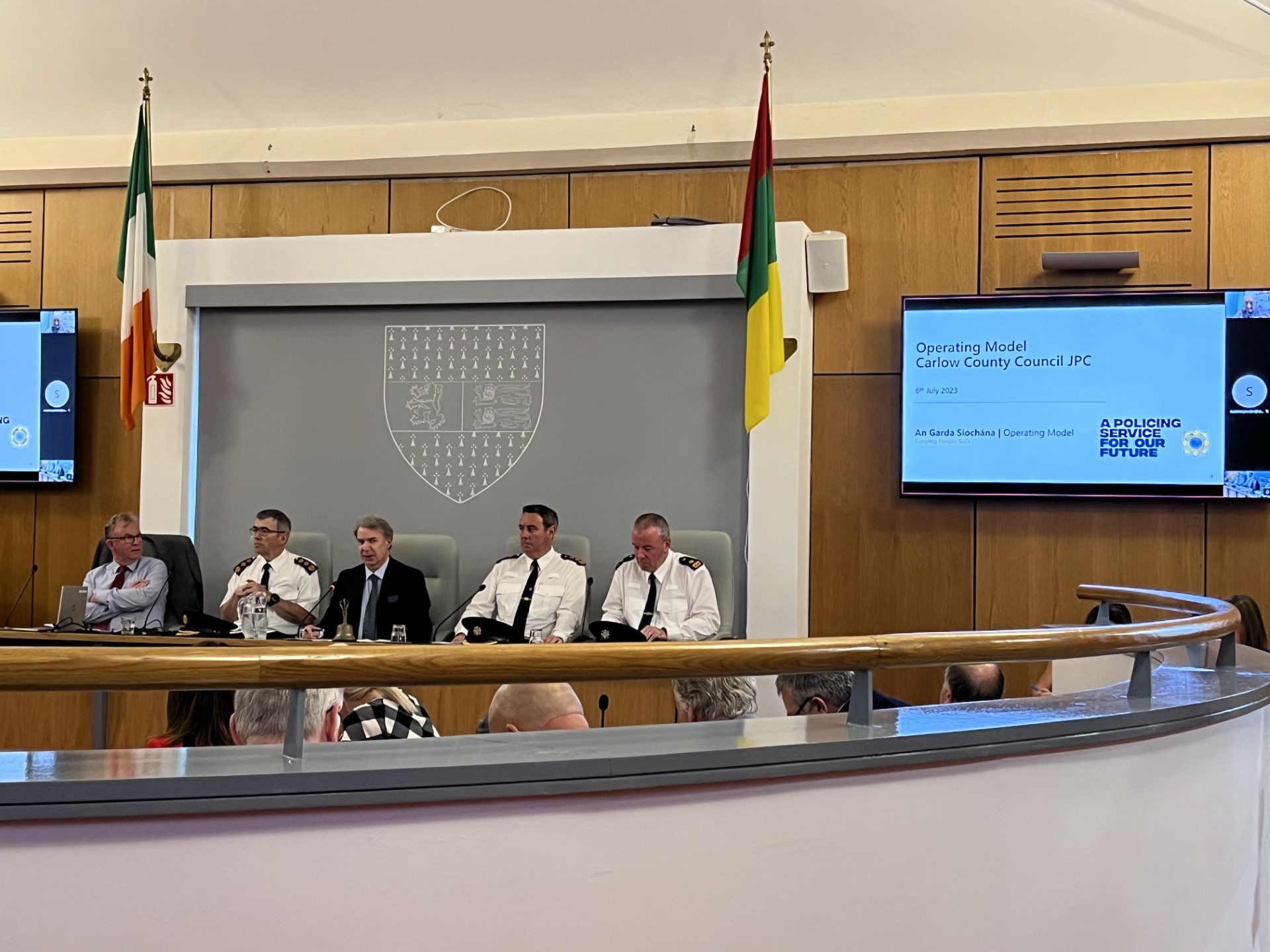 We're being reminded to report any form of cyber attack or scam text attempts, to our local Gardaí.
That's the call from the Garda Commissioner Drew Harris, who visited Carlow yesterday to attend the latest meeting of the Joint Policing Committee.
Local Gardaí can pass on instances of such crimes to their regional cyber crime unit, the nearest of which is in Kilkenny.
Meanwhile, at the same meeting, Commissioner Harris confirmed that Leighlinbridge Garda Station will not be reopening as part of the Garda's National Development Plan.
The station, which closed its doors in January 2013 had been earmarked for reopening, with suggestions coming from Garda sources just under a year ago that the building was to be refurbished and manned by a single Garda.
Speaking to KCLR news the Commissioner suggested that some form of a 'pop-up' Garda Station in the village would be a more adequate use of Garda resources:
"Rather than invest more money in a building, we instead work with others in other facilities, be it a library or be it all kinds of premises and we can be there at certain times. People would know the times and know a guard member will be there and can come and interact with them."