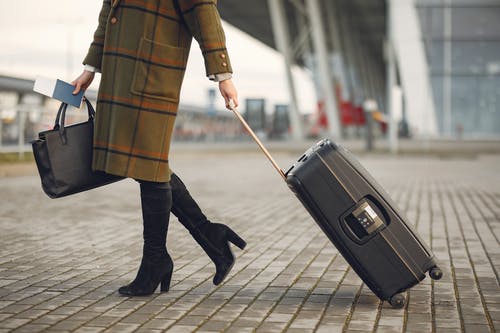 The Government's confirmed the new traffic light system for air travel will come into effect on November 8th and aims to give information to people considering flying home for Christmas.
Countries will be classed as green, orange or red based on their incidence rate of Covid 19.
Those travelling from countries on the green list don't have to restrict their movements, while those on the red list will have to restrict for 14 days.
Those on the orange list won't have to restrict their movements if they get a negative covid test result before travelling.
For more details click here
In the UK …
People arriving into the UK from the Maldives, Canaries, Mykonos and Denmark will no longer have to quarantine.
British Transport secretary Grant Shapps has confirmed the changes come in on Sunday morning.
Also, anyone coming to the UK from Liechtenstein will have to self-isolate for two weeks, after it was taken off the travel corridor list.
More on the UK's official travel advice here
Friendliest Cities in Europe …
Galway has been named as the friendliest city in Europe by Condé Nast readers with Dublin voted the second friendliest city.
Galway City Council says it's a much-needed boost given the impact of Covid-19 on the hospitality sector.
Other cities in the top five include Valletta in Malta and Oporto and Lisbon in Portugal.
The full list can be seen here
Talk Travel …
We have a weekly travel slot on KCLR Breakfast which keeps us up-to-date on all things travel.
Join John Walsh & Tom Britton of Marble City Travel every Friday after the 9am news and if you've a query – a destination you're dreaming about, a question on the current state of play when it comes to going abroad or another related topic then get in touch.
You can email [email protected] or text/WhatsApp during show time to 083 306 96 96.
Listen back to previous sessions with the pair here