KCLR News
News & Sport
Health Minister says we're over the worst of the winter flu season
Stephen Donnelly says early indications show that cases of RSV and Covid-19 are also starting to decline steadily in recent weeks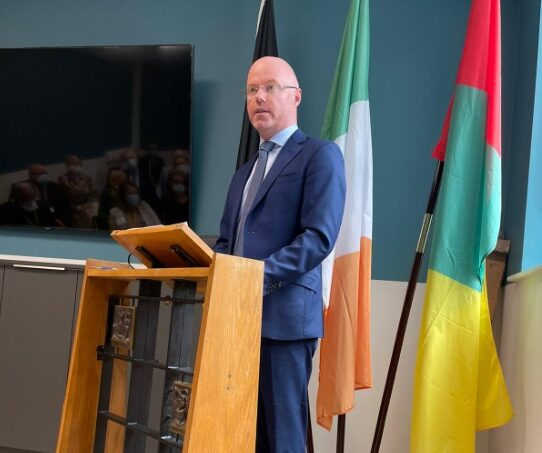 The Health Minister says it's likely that we are past the worst of the winter flu season.
Stephen Donnelly says early indications show that cases of RSV and Covid-19 are also starting to decline steadily in recent weeks.
Speaking before Cabinet, Minister Donnelly says it will hopefully ease pressure on the hospital system in the weeks ahead.
The indications, for now, are that we probably are past the peak.
"We know RSV has been declining steadily for several weeks now," said Minister Donnelly.
"Covid has been coming down, the number of patients in hospital with covid has been coming down steadily, but the early indications are hopefully that we have passed the peak and the question now is how quickly will it come down," he said.
Meanwhile, the number on trolleys at St Luke's had reduced a little this morning (Tuesday)
28 people are waiting on a bed today – down from 36 yesterday.