KCLR News
News & Sport
Kilkenny & Carlow have lower than average spend on regulation and inspection of waste service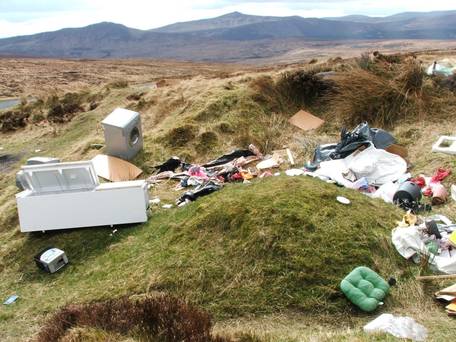 Carlow is one of the worst counties when it comes to regulating and inspecting waste services.
That's according to figures from the Environmental Protection Agency which have now been compiled and published by RTÉ Investigates.
They have ranked Carlow 25th out of 30 counties, while Kilkenny fares just slightly better at 18th out of 30.
Both counties spend less than the national average per person on waste services, with Carlow spending €14.80 and Kilkenny just €8.03
Speaking to KCLR, Director of Services in Kilkenny, Seán McKeown says they do the best that they can dealing with, and following up on around 750 environmental complaints a year, many of them related to illegal dumping.
Mr McKeown says in general he would welcome any report that would shine a light on the problem of illegal dumping.
Dan McInerney is Director of Services with Carlow county council and he pointed out to KCLR that Carlow has a lot less money to spend compared with other authorities.
He says its sad to think that more investment is needed to deal with illegal dumping but he says its reality.
Mr McInerney says in recent years more agencies have been working together to try and combat the problem.