KCLR News
News & Sport
Kilkenny city Michelin hopeful closes its doors less than four months after opening
It won Best Restaurant in Leinster at the 2023 Food and Wine Restaurant of the Year awards earlier this month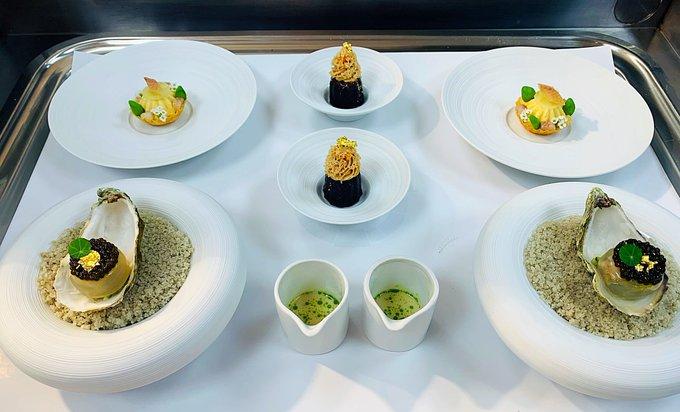 A local Michelin hopeful has closed it's doors just months after opening to fanfare.
Keith Boyle at the Bridge House opened in July in the revamped building at John's Bridge in Kilkenny city, part of the Rivercourt Hotel offering.
Earlier this month it won Best Restaurant in Leinster at the 2023 Food and Wine Restaurant of the Year Awards and further accolades were expected.
However, it seems it's now closed less than four months after beginning business. (Read the Irish Times report here).
KCLR News has reached out to those involved for comment.
Statement from Keith Boyle:
"Carmel and I are sorry to confirm that our time at The Bridge House in Kilkenny has been very short-lived and is now at an end.
Unfortunately, the owners of the property decided to close the restaurant leaving us and the team out of work and disappointing guests with future lunch and dinner bookings.
We would like to say a huge thank you to the hardworking restaurant team for all of their dedication and loyalty.
It is hard to believe that in the restaurant's very short lifespan, this young team were able to capture the attention of food writers from the most prestigious guides and national newspapers who all wrote very positively about what we were already delivering and striving towards.
To be named the Best Restaurant in Leinster at the Food & Wine Restaurant of the Year Awards earlier this month after just 12 weeks of operation was a tremendous honour and showed that we were well on the way to creating something very special at the heart of Kilkenny.
This is something that the team can be very proud of and nobody can take that away from them.
As well as a great team and suppliers, a restaurant relies on customers. We want to sincerely thank all the guests who have dined with us over the last few months for their support and encouraging feedback.
We sincerely apologise to all those who were due to dine with us at Bridge House in the busy run-in to Christmas and who will now have their reservations cancelled at short notice. We know this is a significant inconvenience, whether they are locally-based or had been planning to travel to visit the restaurant.
We now begin our search for a new home to continue our journey and we look forward to welcoming guests old and new to join us when we find the right location. We also aim to keep our great team together so that what we had started to build together can be completed elsewhere."