KCLR Blog
KCLR News
News & Sport
Kilkenny third level campus could provide 1,000 student places
The county council want the Abbey Quarter to host a new college campus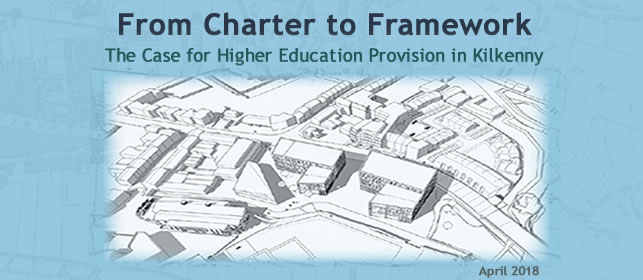 A third level campus in Kilkenny could provide university place for 1,000 students in the area of design.
Junior Education Minister Mary Mitchell O'Connor attended the launch of report on plans for a new campus in the brewery site yesterday.
Kilkenny County Council are hoping the Abbey quarter can be included in plans for a Technological University for the South East if talks to merge IT Carlow and Waterford IT come to fruition.
Ideally it would be part of the Technological University for the South East.
CEO of Kilkenny County Council, Collette Byrne says even if that's not a runner they still want a college campus on the site.
More on this store in news across the day on KCLR.