KCLR News
Landmark day at St Lukes as Susie Long Hospice Fund donates 6 palliative care beds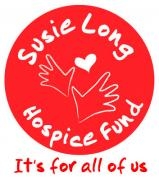 Six palliative care beds are being officially opened today at St Lukes Hospital in Kilkenny which were donated by the Susie Long Hospice Fund.
Susie Long died of bowel cancer in 2007 aged 41 and had campaigned for better health care for everyone rather than a two tier system.
A ceremony is taking place this morning to mark the occasion where new equipment and furnishings will also be handed over.
To date the charity has raised over 688 thousand euro with the aim of building a 21 bed hospice in Kilkenny.
Shortly before she died, Susie was invited to view the plans for a new colonoscopy unit in St Lukes.