Carlow News
Kilkenny News
News & Sport
Last day for submissions on the Carlow Kilkenny constituency boundaries
Minister for Electoral Reform, local Green TD Malcolm Noonan, says maintaining the boundary along county lines cannot be guaranteed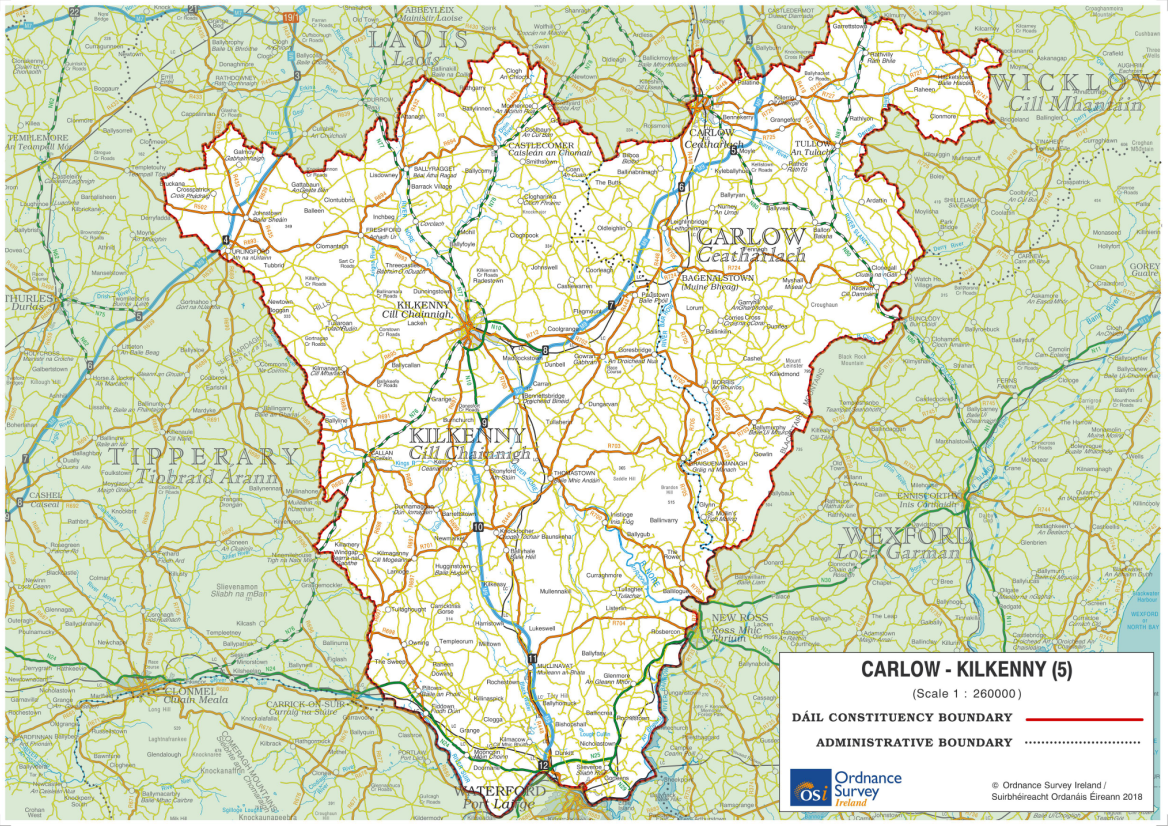 If you've something to say about the local political constituency make-up, today's your last chance to ensure your views are in the mix.
There must be one TD for every 20 to 30,000 people in Ireland, and with the population rising it means the country could see 20 more elected in the next General Election, including in Carlow Kilkenny.
That likely means a change to the shape of the constituency.
All of the political parties are putting in submissions but so can individuals with today being the deadline for that via electoralcommission.ie.
After today, submissions will be reviewed by the Commission with a report from them due later this year.
Minister for Electoral Reform, Carlow Kilkenny Green TD Malcolm Noonan, says maintaining the boundary along county lines cannot be guaranteed.
"I think it is fundamentally important for people that they have that identity within their own county. In so far as possible when we are putting the legislation together we are trying to ensure that we maintain the integrity of county boundaries," says Minister Noonan.
However, it's not going to be entirely possible this time. We are looking at three, four and five seaters while the option for a six seater was not included in the legislation. We are also possibly looking at up to sixteen more seats," he adds.
You can submit your view or see others' here