KCLR News
News & Sport
Leona O'Malley named Netwatch Carlow Family Carer
It's the 16th year of the event which recognises the work of those who look after others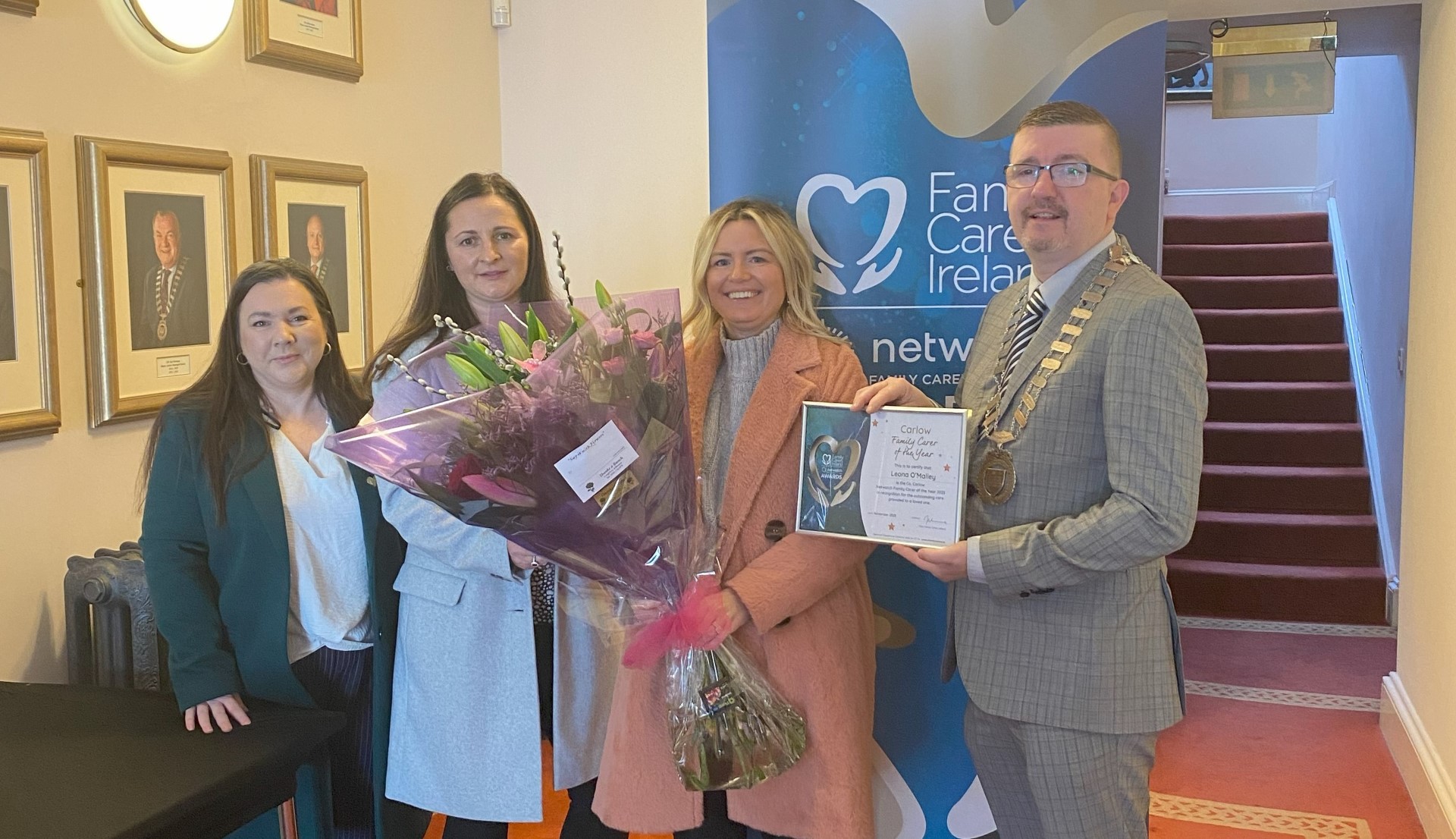 Family Carers Ireland has named this year's Netwatch Carlow Family Carer.
Mum-of-five Leona O'Malley from Quinagh was nominated by her husband Garth who says that she "moves heaven and earth" for the whole family including daughter Shauntelle (25) who underwent lifesaving treatment in the US for a rare form of cancer.
He describes how Leona's persistence and determination helped to build an army to get Shauntelle the funds and care needed to save her life. She also cares for her 12 year old daughter Sophie who has developmental coordination disorder (DCD), ADHD and sensory processing issues while Garth, who has cerebral palsy and lives with chronic pain and deteriorating mobility, says she is his biggest supporter and gets him through the difficult days.
Danielle Dunne, local Community Supports Manager with Family Carers Ireland, expressed the significance of this award: "The Netwatch Family Carer of the Year Awards not only recognise the dedication and sacrifices made by every single-family carer, but also serve as a powerful reminder of the crucial role they play in our society. Their resilience, love and support are immeasurable. Their contributions are a testament to the strength of our community. Leona's story reflects the commitment, love and hard work exhibited by family carers throughout the country."
Mick Galwey, Netwatch Brand Ambassador, said: "When you hear the stories of family carers, you can't help but be moved by their commitment to going above and beyond for their loved ones every day. Sadly, this work is largely unseen and too often undervalued. Family carers truly deserve our support and recognition and to play some small part in helping to do that is very special to all of us at Netwatch."