KCLR Blog
KCLR News
News & Sport
Local Green Minister says Ireland has a long way to go following news we're in danger of not reaching our climate emission targets
The Climate Change Advisory Council's annual report predicts we'll miss both of our emission targets for 2030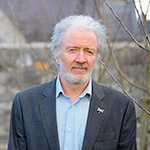 "We have a huge distance to go".
That was the reaction of Green Minister Malcolm Noonan to the news that Ireland is in danger of not reaching its climate emission targets.
The Climate Change Advisory Council's annual report predicts we'll miss both of our emission targets for 2030.
It recommends key actions be implemented by leaders now to prevent long-term damage.
Minister Noonan says there is a way that we can improve our actions to achieve the targets:
" I certainly think that we will see a significant ramp-up of activities both through renewables and the retrofit of our housing stock, transport mobility, all of these areas. So everyone has to play a part and certainly, while the figures are disappointing, I do think that we'll see much more positive outcomes over the next two, three, four years."