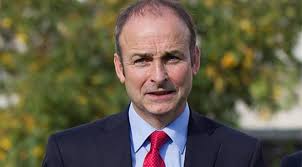 Micheal Martin and Eamon O'Cuiv will be in Kilkenny later.
Fianna Fail's local members are having their 1916 Commemoration in the Springhill Court hotel this evening.
Deputy O Cuiv -who is the grandson of the party founder Eamon De Valera – will be speaking about the Easter Rising at the celebration which will include song and poems from the time.