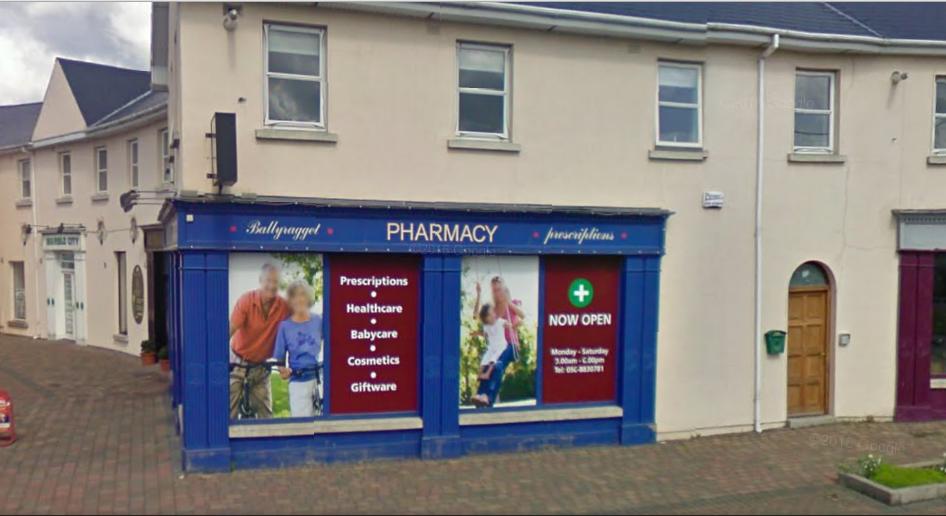 A man has been released on bail following an armbed robbery of a local pharmacy yesterday.
Money and medication were stolen during the incident.
At about a quarter to 6 yesterday evening a man went into the Pharmacy on Castle Street in Ballyragget.
He was armed with a knife and threatened staff who handed over a sum of money and prescription medication.
He fled the scene in a Silver 2011 Mondeo in the direction of Kilkenny and Gardaí say that it was with thanks to locals that they were able to catch up with him and he was arrested last night.
He appeared before Carlow District Court this morning where he was then released on bail to reappear in 4 weeks time.
Gardaí say most of what was stolen was recovered.
A file is now being sent to the Director of Public Prosecutions.
Anyone who witnessed the incident is asked to contact Castlecomer Garda Station on 056 4441222.