KCLR News
News & Sport
New Carlow Ambassador Alan O'Reilly "delighted" and "honoured" with new role
He was one of three winners of the Carlow Chamber Business Awards named this week - the rest will be revealed at Visual on 28th Sept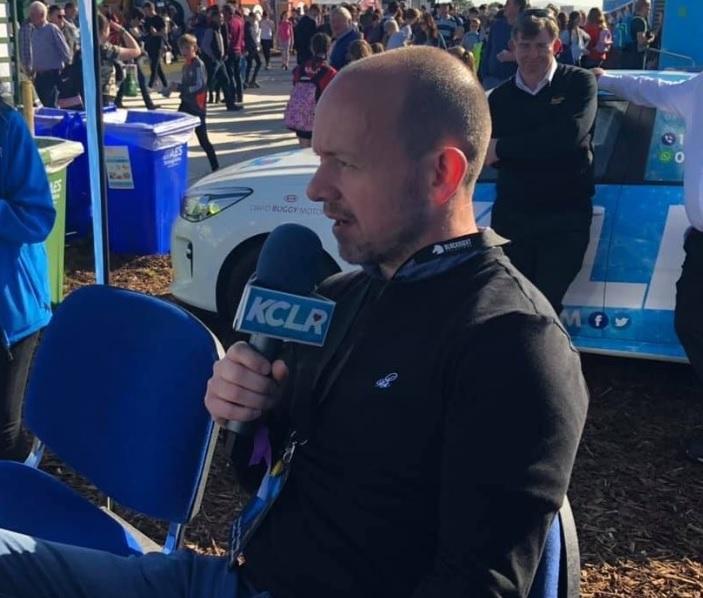 New Carlow Ambassador "delighted" and "honoured" with new role.
Weatherman Alan O'Reilly was one of three people named as winners of the Carlow Chamber Business Awards ahead of the full listing reveal at Visual on Thursday, 28th September.
Lorraine Twohill takes the Outstanding Contribution to Business prize with the Lifetime Achievement being bestowed upon Michael Doyle.  (See the shortlist for the other categories here).
We'll be catching up with both of the above in the coming weeks but we began yesterday by chatting with Alan who's no stranger to KCLR.
He told our news team what this new title means to him; "Delighted, I'm very proud of my Carlow roots and very proud of promoting Carlow so it's nice to get recognition for it".
It's a position he's also familiar with, his fiancée Eimear Ní Bhraonáin put forward for the same role at the 2022 awards; "Yes, Eimear will be passing on the baton to me so yeah, I mean it's great to have recognition of how we both love and promote Carlow, we're very proud to be from Carlow and I think we try to show the best of Carlow".
Alan details how Carlow Weather has become the go to forecast; "Started originally in 2008 really with the weather station and it was really with the social media accounts being created over the last ten years that people became more familiar with my forecasts and posts and different things then obviously talking on KCLR News and talking to some of the radio people got familiar with the voice so yeah it's become a hobby that has become a very busy hobby".