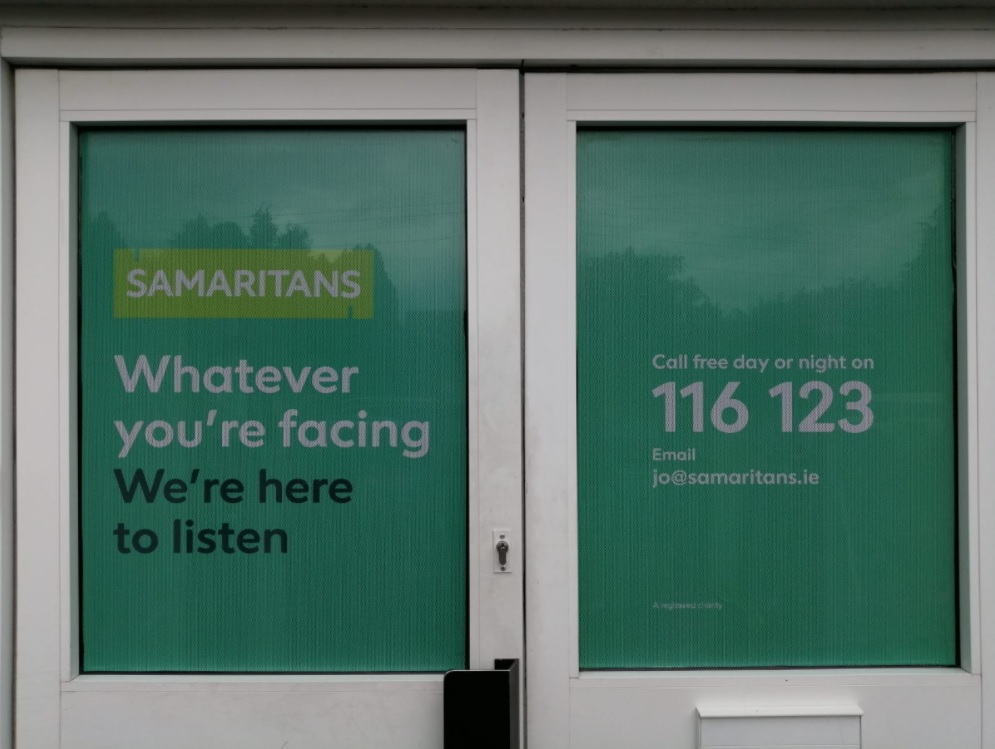 The official opening of a new local Samaritans branch is happening today (Saturday) in Carlow.
The new office is at Governey Square just across from Carlow Castle.
There's a couple of different events on to celebrate the opening, with people invited to join volunteers on a 7K walk starting from Milford Lock Car Park at 2.30pm.
There's also refreshments being service from 4.30pm at St Clare's Hospitality Kitchen, before the ribbon is cut at 5.00pm.
Spokesperson Collete Shannon says even though locals in Carlow could alway call them it's important that they have a local base, saying:
"Local volunteers now don't have to travel so far to go in and do their listening service, and also local people will have the opportunity to drop in. Now at the moment it's a hub and it's a satellite branch. Like all of these branches, they take numbers of years to actually re-establish themselves in new towns. Volunteers are what drive this, and thankfully we have trained up a local group."