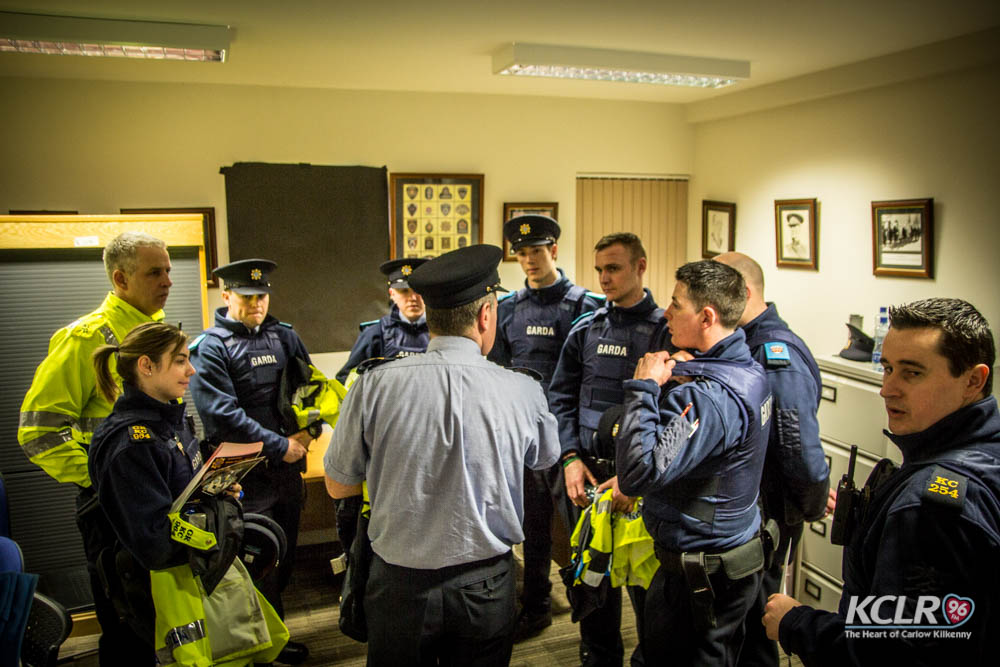 If you noticed an increased Garda presence around Kilkenny today, it was all part of their latest Operation Storm.
120 uniformed Gardaí together with specialist units from around the country were out in force for the day.
56 people have now been arrested – 40 for criminal activity, and 16 on warrants.
The offences include drugs, assaults, thefts, burglaries and robberies.
Two firearms and a cannabis growhouse were also uncovered.