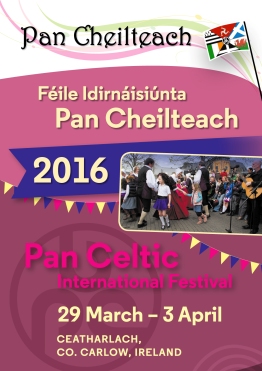 There's some good news for music fans in Carlow.
It's been announced that the 2016 Pan Celtic International Festival will be held in the town for another year.
Carlow hosted the event in 2012 and 2013 and now the much anticipated festival will be returning at Easter.
Bride de Roiste from Glor Ceathlarch told KCLR news it will attract people from around the globe.