KCLR News
News & Sport
Parents and intended parents through surrogacy from Carlow, Kilkenny and across the country will gather at Government buildings today
Members of Irish Families Through Surrogacy will attend the Dáil debate on the Joint Oireachtas Committee's report on international surrogacy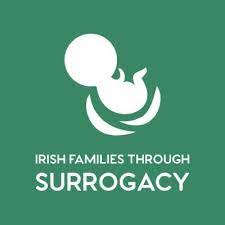 Those concerned about the limitations of upcoming surrogacy legislation are to bring their concerns to Government buildings this afternoon.
Irish Families Through Surrogacy with the support of Rosanna Davison, Ministers, TD's and Senators will gather outside Leinster House at 4pm ahead of their attendance at the Dáil debate on the Joint Oireachtas Committee's report on international surrogacy.
Parents and intended parents through surrogacy from Carlow, Kilkenny and across the country will dress in green and will outline their "grave concern" that new laws may be severely limiting to those who might wish to pursue international surrogacy in the future.
A statement issued to KCLR says "The Special Joint Oireachtas Committee's report on surrogacy clearly outlined a robust and fair approach to legislating for international surrogacy in the future. The legislators however seem to be taking a more conservative approach to what was intended from the SJOC's recommendation".
The group details its concerns as follows:
Retrospective parental orders should be dealt with by Circuit or District courts rather than the High Court
Parents should be able to complete the parental order process in all available courts. Many parents will have already been named in and completed 2 court processes to secure legal relationships with their children and it is unreasonable to impose further High Court legal fees (estimated at 6-10K€). This expense will mean that many Irish families through surrogacy will simply not be able to access the court process once legislation is enacted due to the high legal costs. They may have already spent large amounts of money on legal fees securing a parental order for the biological father of the child and obtaining guardianship orders for the mother or second parent.
Ensure the Green List system does not prohibit international surrogacy by stealth
We need to ensure that the proposed Green List system does not prohibit countries in their entirety. We believe that prohibiting entire countries may severely limit options particularly for same sex couples. Countries such as Canada could effectively be banned due to the prohibition of agencies in legislation but use in common practice.  We believe that surrogacy applications should be assessed on a case by case basis taking into account the country's legislation and their medical and legal frameworks.
We argue that this should not be extremely prescriptive which will limit options for intending parents. Many countries offer reasonable compensation to surrogates to cover loss of income, change of accommodation arrangements during pregnancy, travel, medication costs, maternity clothing costs, dietary needs etc. Current proposals will effectively ban international surrogacy as these compensations are central to most surrogacy agreements. Members of the International Surrogacy Committee have confirmed that they intended to allow for compensated surrogacy.